Federation-Synagogue Partnership Welcomes High Holiday Worshippers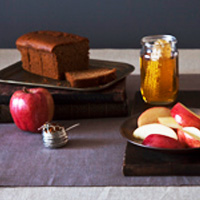 Since 1999, the High Holiday Welcome Program – a joint venture of the Greater Miami Jewish Federation, the Rabbinical Association of Greater Miami and participating area synagogues – has enabled thousands of worshippers to enjoy Rosh Hashanah and Yom Kippur services at no cost to participants.
Through allocations from the Annual Federation/UJA Campaign, as well as supplemental gifts from generous donors, Federation has underwritten the cost of High Holiday seats so that every Jewish person in Miami-Dade County has the opportunity to take part in these meaningful days of prayer.
Following up on the strong positive reception to last year's program, for the second consecutive year all seats are being offered to unaffiliated participants in a community synagogue. The Federation-Synagogue Relations Committee, headed by Rabbi Gary Glickstein and Gary Yarus, wishes to enable more people to share in the richness of the High Holiday experience in a synagogue.
To accommodate the large number of worshippers and to ensure security, advance reservations are required for participation in the High Holiday Welcome Program. Easy online reservations are available at JewishMiami.org/highholidays from Monday, August 27 through Monday, September 10. Those seeking personal assistance may call 305-373-SEAT (7328) Monday through Thursday 8:30 a.m. to 5:00 p.m., Fridays 8:30 a.m. to 4:00 p.m.