Randi Zuckerberg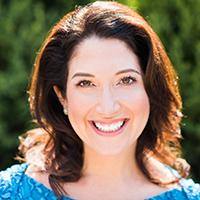 Randi Zuckerberg is an entrepreneur, investor, best-selling author and tech media personality. She is the founder and CEO of Zuckerberg Media, which develops technology, content and live events with the mission of putting intelligent, tech-savvy, entrepreneurial women and girls at the center of pop culture and media. And yet, if you had spoken with Randi prior to her attending Harvard University, she would have told you about her plans to be a cantor and dreams of singing on Broadway.
A master of media, Randi hosts a weekly business talk radio show, Dot Complicated, on SiriusXM. She has two TV shows currently on air: DOT, the award-winning series about a spunky little girl who uses tech to enhance her everyday adventures, and American Dreams, which highlights entrepreneurs around the country. She is a three-time best-selling author and recently released her fourth book, Pick Three, which challenges the notion of a well-balanced life.
Randi travels the world speaking about entrepreneurship, the digital divide, her time at Facebook during the company's formative years and the need for more women in tech. A wife and mother of two young boys, she recognizes her "Jewish journey is just beginning," and encourages families to "unplug" during Shabbat. A graduate of the prestigious Wexner Heritage Program, a two-year Jewish leadership study experience, she credits her Torah studies and other Jewish values and traditions for much of her business acumen and advice.
When she's not Facebooking or actual written-word booking, she can be found at the theater — as a Tony Awards voter, investor in the award-winning show Dear Evan Hansen, Board member of the American Theatre Wing and Lincoln Center and all around fan.