Annual Greater Miami Jewish Federation/UJA Campaign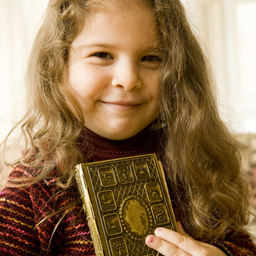 The Annual Greater Miami Jewish Federation/UJA Campaign is the primary instrument by which Federation raises funds to help Jewish people in need in Miami, in Israel and around the world. Each year, Federation raises and allocates tens of millions of dollars to fund local Partner Agencies, services and schools in our community and nationwide, as well as a network of vital programs in Israel and around the globe.
Your one gift to the Campaign makes it possible for us to simultaneously help our most vulnerable neighbors, build our 21st century Jewish community, stand with the people of Israel and reach out to our Jewish family around the world. View our list of Partner Agencies and programs.

Get Involved
The Annual Campaign is a true example of people working together to help others. It's effective… it's inspiring… and it can even be fun. And there are many ways for you to connect and make a difference.
By getting involved with any of the divisions listed below, you can attend outstanding events throughout the year, participate in hands-on projects and join the conversation in our online communities. We can't wait to welcome you, and to show you how diverse and dynamic our Jewish community really is. Just click on any of the links below to get started.

Join hundreds of legal professionals for informative business, educational, cultural and philanthropic programs.



Say hola, bonjour, shalom and privet to families and individuals from Latin America, France, Canada, Israel, Russia and many other nations who give our community its own unique identity — and play a vital role in our success.
Are you looking to promote your business to Miami's Jewish community? Federation's Corporate Sponsorship program — called the Proud Business Partners — provides you with valuable opportunities to do good business, while spreading goodwill.
Physicians, dentists and other healthcare professionals get together through the Maimonides Society for exciting events, community programs and advocacy projects. Enjoy opportunities for networking — and for enhancing health services here, in Israel and around the world.
Federation is proud to work with a large number of visionary individuals and families who have helped to build Miami's strong Jewish community and who have set the pace for others to follow through their generous support of the Annual Federation/UJA Campaign.
Do you live or work in Miami Beach? There's a special place for you at Federation! Learn how the Miami Beach Branch works with synagogues and organizations in your neighborhood to enhance our Jewish community.

If you're between 22 and 39, The Network is your connection for social, educational, volunteer, philanthropic and leadership opportunities on Miami's Jewish community — and worldwide!

Get involved in your Jewish community and meet people in your neighborhood! North Dade's Jewish community is warm and welcoming. You're invited to join us for a wide range of social and social-action activities.


The Foundation's Professional Advisors Council (PAC) works to build bridges between our community's professional advisors and The Foundation. PAC is a group of more than 200 men and women in the legal, accounting, investment, financial services and estate planning fields.
Join other realtors, builders, developers and allied trades professionals for informative business, educational, cultural and philanthropic programs designed especially for you.
You'll feel right at home with this close-knit, dedicated community of individuals and families! Check out the South Dade Branch for lively activities, informative programs, and many opportunities to make a difference at home and abroad.
Miami's Jewish women continuously inspire others and change people's lives. Be part of this dynamic group, who show their commitment through volunteer projects, special events, educational and cultural activities and philanthropic opportunities — all tailored to your individual time and talents.


To learn more about the Greater Miami Jewish Federation/UJAAnnual Campaign, contact us at Campaign@JewishMiami.org or 305.576.4000.
To Donate by Phone
Please call 305.576.4000, ext. 428

To Donate by Mail
Greater Miami Jewish Federation
Stanley C. Myers Building
4200 Biscayne Boulevard
Miami, FL 33137
305.576.4000

Download a printable donation form.

To Report a Problem
If you have questions with your account, please call 305.576.4000, ext. 428, or email us at Information@JewishMiami.org.