A MESSAGE FROM THE FOUNDATION OF
THE GREATER MIAMI JEWISH FEDERATION
Happy New Year! We hope that 2021 is off to a good start for you and your loved ones with all the hopes and dreams that a new year brings. There is much to be grateful for as we look ahead with optimism, strength and resilience. We also pray that each of you and your extended family and friends remain safe and healthy as the vaccine continues to roll out.
We realize many in our community are still struggling and feeling uncertain and our Federation continues to step in and help to fill the void. Thanks to the generosity of those who have come before us and those who have established funds at The Foundation of the Greater Miami Jewish Federation, we have been able to continue to deliver a wide safety net of essential programs and services, providing precisely what our community needs, day in and day out.
Enjoy these stories below. They offer a glimpse into some of our work through our Professional Advisors Council (PAC), a spotlight on Brad Sokol — In His Own Words, an update on the work of our Investment Committee and highlights of a recent program with The Network, Federation's under-45 division.
Finally, we call your attention to an update provided by The Jewish Federations of North America on 2021 Tax Legislation as the Biden Administration takes office. With the inauguration of President Biden and the Democratic Party's control of the White House and both houses in Congress, there is increased speculation surrounding tax legislation. Click here to read more.



BRAD SOKOL – IN HIS OWN WORDS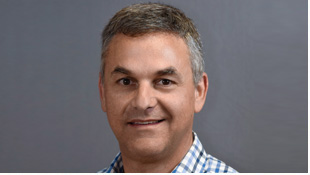 As a yeshiva boy growing up in Miami Beach, I attended Hebrew Academy through 9th grade. I was surrounded by all things Jewish and insulated from the realities of the secular Jewish world. That changed as I got older. I attended Miami Beach Senior High School and then the University of Florida where I met my wife Lauren, a Miami native and an unaffiliated Jew.
Those experiences helped me understand the breadth of Judaism and the different ways people expressed their Jewish identity. My legacy gifts to Temple Beth Am, Greater Miami Jewish Federation and University of Florida Hillel allow me to fulfill my Jewish responsibility and pay tribute to those who have mentored me. By following in their footsteps, I hope to inspire others to do the same.

Click here to read more.



#ADULTING WITH THE NETWORK
It all started with a conversation over Shabbat dinner at the home of Rabbi Adam Gindea, director of Base Miami. "I happened to share with the group that my wife, Jessie, and I had just finalized our will. And the questions ensued. My cousin, an estate planning attorney, and I realized there seemed to be a market for this type of educational program, which lead to our #Adulting program."
"Going back to your time in college, there typically isn't a course or syllabus focused on personal finance or what to do with your money," said Robert Newman, ChFC, Managing Partner of National Planning Corporation. "Suddenly you're working and you have to start making financial decisions by default — things like checking off boxes for group benefits, 401k allocations, life insurance beneficiary designations, long term disability benefits. Maybe you have student loans and credit card debt; what do you pay off first? Should you also be trying to save and how much?"
These questions and more were addressed at #Adulting, a collaborative virtual program hosted by The Network, Base Miami and The Foundation of the Greater Miami Jewish Federation geared toward 20- and 30-somethings to discuss best practices around planning and investing for the future.
Click here to read more.



WHAT'S THE #1 ESTATE PLANNING TIP FOR 2021?
For more than 50 years, The Foundation of the Greater Miami Jewish Federation has been a trusted philanthropic partner in the Jewish community, with a proven track record of working effectively with professional advisors and their clients. We are grateful to have the opportunity to work with so many talented advisors in Miami through our Professional Advisors Council, a network of over 200 estate planning professionals including attorneys, accountants, trust officers and insurance and financial advisors.
At our last Professional Advisors Council meeting, Susan Morrison, Chair, asked those in attendance to discuss the Number One Estate Planning or Financial Priorities for our donors in 2021.
Click here to read what they shared.



INVESTMENT UPDATE
The year 2020 will surely be remembered for many reasons. Despite the tumultuousness, the blended portfolio ended up generating double-digit gains of 11%. After coming out ahead of the challenges of 2020, we are confident the portfolio is positioned appropriately for success in 2021 and beyond. The Investment Committee of The Foundation of the Greater Miami Jewish Federation is fully engaged and working to ensure the endowment can provide permanent financial support and stability to our community. Click here to read more.