Federation Provides Assistance in Israel During Rocket Attacks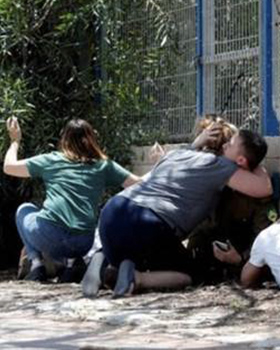 In the wake of last weekend's rocket attacks from Gaza, Greater Miami Jewish Federation's on-the-ground partners quickly took action to help Israelis affected recover from trauma and loss. The Jewish Agency for Israel distributed emergency grants to 19 individuals and families through its Fund for the Victims of Terror, which offers immediate financial assistance — often within 24 hours — to Israelis who have suffered hardship as a result of a terror attack or other national crisis. The staff of The Jewish Agency also opened bomb shelters near its absorption centers in the South, instructed residents on all safety procedures and offered children's programming for those unable to attend school. Youth Futures mentors have been in touch with children and families in their programs, working to ensure that they are stable and safe. The nature of this current wave of violence resulted in significant post-trauma for the children.
The American Jewish Joint Distribution Committee Virtual Center for Independent Living offered online resources in multiple languages allowing people with disabilities to stay up-to-date on the crisis. The Israel Trauma Coalition activated emergency hotlines and opened counseling centers throughout the South so those affected could seek help.

We are grateful Federation-funded agencies are able to respond in a moment's notice because of the critical infrastructure provided by the Annual Greater Miami Jewish Federation/UJA Campaign in ordinary times and extraordinary times.
If you would like to make a special donation to the Victims of Terror Fund, please click here.
We offer our prayers for the full recovery of those injured and extend our deep condolences to the families of those who were killed.