New Beginnings in Israel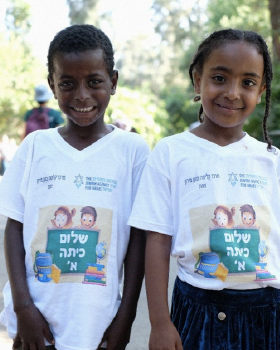 Last week marked the beginning of a new school year in Israel. Among the new students were more than 2,000 children and teens from 37 countries who made aliyah this summer with the help of Federation overseas partner The Jewish Agency for Israel. Of those, 31 Jewish children made their way to Israel with their families in complete secrecy from countries with hostile relations toward Israel. In addition to the covert journeys, there were 800 children from Russia, 400 from the US, approximately 270 from France and 150 from Ukraine. The new students also came from less common countries such as Armenia, China, Cyprus, India, Panama, Sudan and Thailand.
The new olim (immigrants) included a Sudanese family who were among the last Jews in South Sudan. They arrived in Israel after a long and complicated aliyah process, which began a year and a half ago. Suzy and her three children took an eight-day bus ride from South Sudan to Ethiopia via Uganda and Kenya. After remaining in Ethiopia for more than a month to recover from malaria, they finally arrived in Israel and enjoyed an emotional reunion at Ben Gurion Airport with Suzy's mother, whom she had not seen in more than 10 years. They are now living in an absorption center operated by The Jewish Agency, which provides support as they adjust to life in Israel.