International Lion of Judah Conference Brings Together Women Philanthropists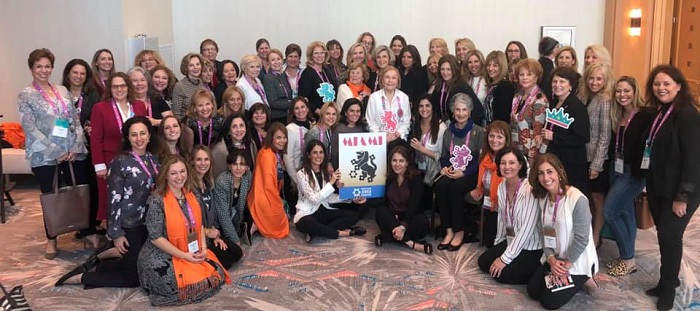 More than 1,400 Jewish women philanthropists from all around the world gathered this week at the International Lion of Judah Conference (ILOJC) held in Hollywood, FL. The Miami delegation of almost 80 women (our largest ever) included the Lion of Judah Society co-founder Norma Kipnis Wilson. The attendees heard from leaders, innovators and entrepreneurs and were empowered and inspired to give back. Miami celebrated Nancy Lipoff, the recipient of the Kipnis-Wilson Friedland award for her many years of dedication, involvement, leadership, and philanthropy at a special dinner.
The Lion of Judah society was created in 1972 in Miami for those who give a minimum of $5,000 to the Annual Federation/UJA Campaign. Today, more than 17,500 women internationally are Lions. This exciting program has brought together women of all ages and from many walks of life in order to play an essential role in creating social justice, healing the sick, feeding the hungry, preserving human dignity and building Jewish identity. To learn more about the Lion contact Ofi Osin-Cohen at oosin-cohen@gmjf.org or 786.866.8440.