Register for the Miami Medical Mission to Israel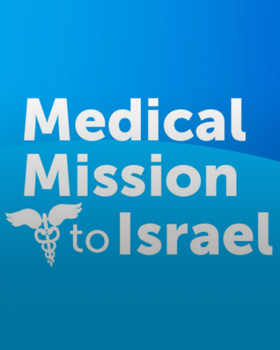 Are you a medical professional looking for a unqiue experience in Israel? Don't miss the chance to visit Israel on the Greater Miami Jewish Federation Medical Mission, October 28-November 3, 2019. Chaired by Dr. Larry Spiegelman, the trip offers healthcare professionals the opportunity to see the Israeli medical and biotech sectors up close. Mission highlights include a visit to an IDF medical training base, a ride-along with Israel's first responders and a high-level security briefing.
The intimate environment will give participants a chance to have fun and learn in a unique Federation way. With an emphasis on entrepreneurship, technology and a burgeoning medical innovation industry, Israel is an incubator for the future of medicine. "We will really get to see what is going on in the medical community," Dr. Spiegelman said. "We'll see how Israeli medical professionals work together to serve different populations and how they interact with the world around them." By participating in disaster training and some medical simulations, the trip offers on-the-ground, hands-on engagement. "This will be eye-opening for our Miami community," he added. "We can witness what is going on in Israel and how the medical professionals are fulfilling the Federation mission to care for Jews everywhere."
To register for the Medical Mission, click here.