Israeli Employment Program Helps Seniors Thrive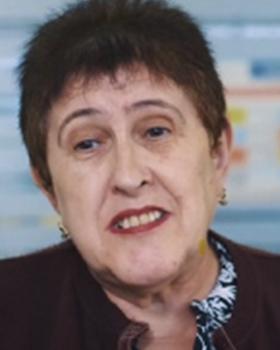 Rita Porger worked as a piano teacher in the former Soviet Union before moving to Israel in 1991. She wanted to continue teaching in her new home, but employers dismissed her because of her age. After changing course and working in a factory for 13 years under difficult conditions, sometimes lifting wheels that weighed 30 pounds, Rita needed a less physically demanding.
That's where the Israel Senior Employment Program came in. Through this initiative of Federation overseas partner, the American Jewish Joint Distribution Committee (JDC), Rita found a job doing administrative work at the Ministry of Health. Today, she is the first to arrive in her department and the last to leave. She is grateful for the opportunity to work and be engaged with her colleagues and community. "I feel at home," she said. "I am very happy…I am doing something I love."
The program supports participants over the age of 60 from a range of backgrounds through the entire process of finding a job — from writing a resume to preparing for job interviews — with the goal of helping older, skilled Israelis gain meaningful employment and independence.