Shalom Bayit Program Helps Abuse Survivors Thrive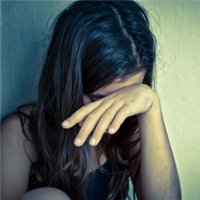 Imagine growing up terrified in a loud and volatile home, always unsure when the next blow will come. More than 10 years ago, Federation Women's Philanthropy created a movement to support survivors of domestic abuse, which resulted in the Shalom Bayit(Peace in the Home) program. Now run by Federation's beneficiary agency, Jewish Community Services (JCS) of South Florida, your donation to the Annual Federation/UJA Campaign continues to help survivors of domestic abuse and their children. Through Shalom Bayit, survivors of domestic abuse receive comprehensive support services including financial help, access to the JCS Kosher Food Bank, counseling, job-placement assistance and legal aid. Observant and kosher needs can also be accommodated. Last year, the program opened a new safe house to shelter survivors of domestic abuse and their children. The fully furnished, two-bedroom/one-bath unit is located in Miami-Dade County; its exact address is kept secret to protect its residents.
This year, Shalom Bayit has already served 51 adults and 94 children, helping them rebuild their lives. "Anyone can be a victim of domestic violence," said Fred Stock, JCS President and CEO. "It could be your neighbor, your sister, your friend or even you. Shalom Bayit offers a full spectrum of compassionate assistance and confidential services to help domestic abuse victims and their children transition to a new life free of fear and intimidation."
With October recognized as Domestic Violence Abuse Month, please consider a donation to the Annual Federation/UJA Campaign. Unfortunately, more families need our help.
If you are in an abusive relationship and need help, call the JCS Shalom Bayit hotline at 305.576.1818. All calls and assistance are handled in the strictest of confidence.