Sylvia Tuman Scholarship Application 2020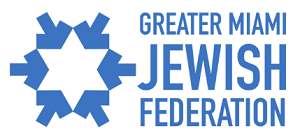 Application Deadline: Monday, June 1, 2020
Instructions: : This application is a Microsoft Word Fillable Form, it must be completed digitally; you may save this document in your computer files while you are working on it. To get started, you may need to click the "View" tab, and select "Edit Document". To move from field to field, use the up or down arrows on your keyboard, or click or tap into the field.
When finished, please save the document under your name (e.g., Jane Doe Tuman Application 2020) and submit it by email to:
EMAIL: TumanScholarship@gmjf.org

A. Eligibility Requirements
1. Applicant must be enrolled or accepted into an accredited postsecondary institution of higher education in Miami-Dade or Broward Counties, Florida.
2. Graduate and undergraduate degree-granting programs are eligible.
3. Vocational/technical schools are not eligible.
4. Preference is given to institutions in Miami-Dade County.
B. Objective Criteria:
1. Completed application.
2. Copy of latest income tax return (Form 1040).
3. Proof of current enrollment or acceptance at a college or university in Miami-Dade or Broward Counties.
C. How the Process Works:
1. The applicant must submit all required materials by the deadline in order to be considered for a scholarship. A limited number Sylvia Tuman Scholarships are awarded each year.
2. Applicant's information is submitted to the scholarship committee for deliberation.
3. Applicant is notified of decision in writing.
4. Funds awarded are processed and sent directly to the appropriate institution for reimbursement.
5. Recommended Community Service volunteering at Federation's Super Sunday.