Jewish Overnight Camp Scholarship Funds Available for Miami-Dade Families
Posted by jewishmiami on 12/04/2012 @ 09:18 AM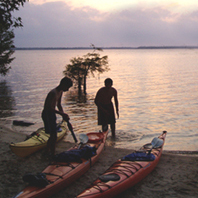 The Greater Miami Jewish Federation is now accepting applications for Jewish camp scholarships for children between the ages of 8 and 17. This is the eleventh year Federation is offering need-based scholarships available to Miami-Dade County families to help make Jewish overnight summer camps more affordable.
Funding assistance is available for Jewish overnight camps which are listed on the Foundation for Jewish Camp website AND are located in the United States.
Financial assistance is limited to one session only.
Applications are due to Federation no later than Thursday, January 31, 2013.

Those submitted by this date will be given initial consideration. Applications received after this date will be considered on an availability of funds basis.
To be eligible for consideration, applicants must live in Miami-Dade County. Families must demonstrate a financial need and submit, in addition to an application, the latest income tax return, and a letter of acceptance from the camp.
Recognizing that Jewish overnight camp is a significant vehicle for Jewish engagement, the Annual Federation /UJA Campaign has allocated $100,000 each year since 2002 for funding assistance. Last year, 138 need-based scholarships were awarded to children, enabling them to attend a variety of overnight camps from all religious streams, as well as JCC overnight programs and youth group movements.
Click here for the 2013 online Camp Scholarship Application. For more information, call 786.866.8498 or email fakselrad@gmjf.org.