Miami Women Meet Women's Amutot Grant Recipients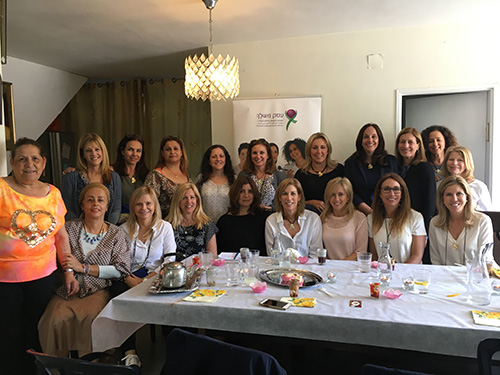 Following the Israel at 70 Miami Mission, 15 dedicated women extended their time abroad to participate in the Women's Amutot Initiative Study Group. The group visited beneficiaries of Federation's Women Amutot Initiative, learned about important issues facing Israeli society and witnessed the numerous ways your donation to Federation's Annual Campaign directly improves the lives of women and girls in Israel. Tracey Spiegelman, Chair of the Women's Amutot Initiative Committee, said, "Our study trip allowed us to gain a much deeper understanding of the societal issues affecting Israel. We examine and fund all of our grants with a gender lens, believing that empowering women throughout Israel will create systematic change and benefit all Israeli citizens."
The group met with high-ranking officials in the Knesset who are helping ensure Israeli women and girls have a place — and a voice — in society. With municipal elections approaching, they heard about ongoing efforts to ensure women run for office during a private Consortium on Women in Politics. Federation-supported organizations like the Van Leer Institute: The Center for the Advancement of Women in the Public Sphere, We Power and Shutafot, a coalition of organizations that seeks to promote public and political awareness of a socioeconomic equality and economic and employment justice for women in Israel, are leading the way.
The women also had the opportunity to meet with those who benefited from Federation's support, such as Liza, a single mother of three who also cares for her own mother. Thanks to Economic Empowerment for Women, an organization that helps low-income women reach economic independence through self-employment, Liza gained the skills to open her own catering business.
Spiegelman said, "Liza's story was one of hope and perseverance, and we were fortunate to have had the opportunity to hear it firsthand. She opened her home and heart while sharing her journey through abuse, survival and determination. Her hope was simply to have a meaningful life and and to be respected and admired by her children. I know I speak for all of the members of the Women's Amutot Initiative Committee when I say that it is my greatest pleasure to witness the life-changing results of the grants we distribute."