BE PART OF THE JEWISH COMMUNITY'S RESPONSE TO HURRICANE HARVEY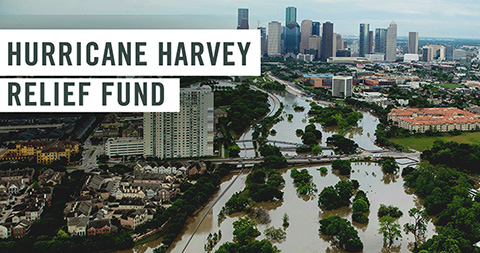 The Greater Miami Jewish Federation has established an emergency relief fund to support the Jewish and general communities in Houston, San Antonio, Galveston, Corpus Christi and other areas that have been hammered by Hurricane Harvey.
One hundred percent of funds will be directed to relief efforts. Several Jewish communal institutions that flooded two years ago have flooded again and the impact on the area is already reported to be devastating. With record-breaking volumes of rain continuing to fall, "unprecedented" flooding is expected and the impact is widespread and catastrophic.
The task of assessing the scope of damage to Jewish institutions and determining the needs of the general communities will be ongoing as bayous and tributaries are flooding beyond their banks and roads are impassable. Please consider a donation to the emergency relief fund to help assist with the mounting toll of this storm.
One hundred percent of all contributions to this fund will be directed through The Jewish Federations of North America to support the Hurricane Harvey Relief Fund as part of the Jewish community's collective response to this emergency.
Donation checks with a notation of "Hurricane Harvey Relief Fund" should be mailed to the Greater Miami Jewish Federation, 4200 Biscayne Boulevard, Miami, FL 33137. For assistance, you may also call 305.576.4000.
To make a secure, online donation, please click here.