Federation Joins National Jewish Response to Hurricane Isaac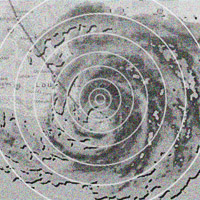 The Greater Miami Jewish Federation is joining the national Jewish Federations of North America Disaster Relief Fund to contribute to local recovery and rebuilding in the Gulf Coast in the wake of Hurricane Isaac. One hundred percent of all contributions to this fund are being allocated directly to the relief effort.
Make an online financial contribution now.
Donation checks with notations of "Hurricane Isaac" can be mailed to the Greater Miami Jewish Federation, 4200 Biscayne Boulevard, Miami, FL 33137. For more information, please call 305.576.4000.
Hurricane Isaac hit New Orleans and the surrounding area this week with torrential rains and winds up to 80 miles per hour. Though it was downgraded to a tropical storm, Isaac deluged New Orleans and the Gulf Coast, whipping 12-foot surges, flooding streets, downing trees and leaving more than three-quarters of the city without electricity. In some areas, such as Plaquemines Parish, water levels rose even higher, filling homes and trapping people inside. There were three reported deaths, and tens of thousands were evacuated to shelters.
"The Jewish community of New Orleans has been tested again," said Michael Weil, executive director of the Jewish Federation of Greater New Orleans. "Through resilience, creativity and the support of Jews around the world, the Jewish community of the Crescent City will thrive and grow."
Local Jewish organizations and agencies sustained minor damages and remained closed this week, but are expected to reopen in the coming days. The Jewish communities in nearby Hattiesburg, Miss. and Lake Charles, La. reported no major damage.
Residents in Louisiana and Mississippi have begun cleanup and recovery, as coastal warnings have been discontinued and Isaac weakens in its travels north. "I sincerely hope that within a couple of days we will be back to near normal. This time round, the long Labor Day weekend will indeed be one of 'labor' as we all spend that extra time fixing up our homes," said Weil.
Isaac arrived exactly seven years after the devastating Hurricane Katrina, which destroyed much of New Orleans when storm surges overflowed levees. Following Katrina, Jewish Federations raised more than $28 million to help the city – and the local Jewish community – rebuild and revitalize.
Although the damage to Jewish institutions in the Gulf region appears to be relatively minor in comparison to Hurricane Katrina, JFNA will work with the New Orleans Federation to assess impacted areas and determine where our dollars can make a difference in both the Jewish and greater community.
JFNA and Jewish Federations are committed to care for victims of global natural disasters, and have emergency relief plans in place to aid people in need. Last year, Jewish Federations raised funds for those affected by widespread storms around the U.S., and more than $1 million for victims of the earthquake, tsunami and nuclear crisis in Japan. Federations also raised $10 million in the aftermath of the southern Asia tsunami in 2004.
Please visit JFNA's Hurricane Isaac Relief page to keep updated about the situation and the Federation response. JFNA will continue to provide reports as necessary.