**SOLD OUT** New World Symphony and Holocaust Memorial Miami Beach to Co-Sponsor "Songs of the Holocaust" Concert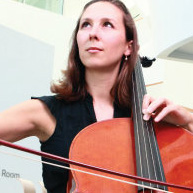 Even as the Nazi regime sought to take away everything else from them, the Jews of Eastern Europe found music as a way to express their humanity, to mentally escape from the realities of their situations, and to find hope and comfort. In celebration of the enduring spirit that kept so many alive during unthinkable conditions and in tribute to the millions who perished, the New World Symphony and the Holocaust Memorial Miami Beach of the Greater Miami Jewish Federation will present Inside the Music: Songs of the Holocaust on Tuesday, November 13, beginning at 7 p.m. at the New World Center, 500 17th Street, Miami.
Thanks to the overwhelming response of the community, this event is sold out.
Inside the Music will feature performances by the New World Symphony Fellows, and include interactive film, electronic media segments, and testimonial excerpts from Holocaust survivors. The program will reflect the importance of music in lifting spirits within the walls of the Jewish ghettoes and the barbed wire fences of the concentration camps.
The late, renowned poet Abraham Sutzkever, a Jewish partisan fighter in the Vilna Ghetto, spoke of the motivating force of music when he said, "Today I heard a beauty for which it is worthwhile to fight." Reflecting on Sutzkever's statement while planning Inside the Music, New World Symphony Fellow Anthony Parce, said, "I decided to program music that would have been such an inspiration, it would have enabled those suffering at the hands of the Nazis to carry on. I have searched for music primarily by Jewish composers written just before or in the early stages of the Holocaust, and also included two other pieces for their reflection of the culture and their outstanding beauty."
"We are proud to host this very special performance with the New World Symphony," said Andrew C. Hall, Esq., Chair of the Holocaust Memorial Miami Beach of the Greater Miami Jewish Federation. "The concert is one of a series of creative programs designed to promote Holocaust awareness and remembrance throughout our entire community."