The Network Offers Cool Drinks and Good Company at Rush Hour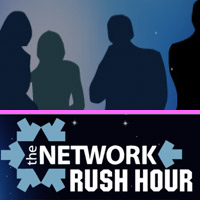 On August 9, guests will gather at Jeronimo's Bar Brickell, 75 Southeast 6th Street, to enjoy summer cocktails with The Network, the Greater Miami Jewish Federation's under-40 division. The party will run from 7 to 9 p.m. There will be complimentary cocktails for the first hour, followed by drink specials.
The couvert is $10 at the door (not tax-deductible).
Guests who bring a gift card donation will enjoy free entry. In support of Jewish Community Services (JCS) Kosher Food Bank, attendees are asked to bring a gift card to help families in need purchase back-to-school supplies. Suggested stores are Best Buy, CompUSA, Walmart, Target, Office Depot and OfficeMax.
JCS is a partner agency of the Greater Miami Jewish Federation.
Network365 members will also have complimentary access to the event. Network365 members are those between the ages of 22 and 39 who donate $365 (a dollar a day) to the Annual Greater Miami Jewish Federation/UJA Campaign and support vital programs in Miami, Israel and worldwide. Click here to become a member of Network365.
Laura Sheridan, Network Board member and Co-Chair for this event, said, "As we approach the new school year and the Jewish New Year, this is a meaningful time for us to help those who need us most in our community. I'm glad to be working with the Greater Miami Jewish Federation to assist JCS, as we are able to make a tremendous impact with our combined efforts."
This event is a co-promotion with The Tribe.
For more information, email TheNetwork@JewishMiami.orgor call 786.866.8446.