Shalom Bayit Supports Survivors of Domestic Abuse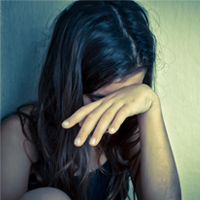 More than 10 years ago, Women's Philanthropy of the Greater Miami Jewish Federation took a stand to support survivors of domestic abuse, and their efforts resulted in Shalom Bayit (Peace in the Home). Now under the management of Federation's partner agency, Jewish Community Services of South Florida (JCS), the program offers a full spectrum of compassionate short- and long-term assistance to help survivors transition to new lives free of fear and intimidation. Observant and kosher needs can also be accommodated. There are 35 adults and 67 children currently enrolled in Shalom Bayit.
Founded in 2006, Shalom Bayit offers a variety of services, including financial assistance for food and clothing; access to the JCS Kosher Food Bank; rent, utility, child-care and camp assistance; individual and family counseling; career and job placement assistance; and pro bono legal services and dental care, when available.
Earlier this year, Shalom Bayit opened a new safe house to shelter victims of domestic abuse. The fully furnished two-bedroom/one-bath unit is located in Miami-Dade County; its exact address is kept secret to protect its residents.
President and CEO of JCS Fred Stock said, "The new safe house provides victims of domestic abuse with a safe and secure location to heal and begin their new lives while accessing other JCS services."
Shalom Bayitreceives support from the Annual Federation/UJA Campaign. To make a donation now, click here.
If you are in an abusive relationship and need help, please contact the JCS Shalom Bayit Hotline at 305.576.1818. All calls and assistance are handled in the strictest of confidence.