A Statement from the Greater Miami Jewish Federation Following Terror Attacks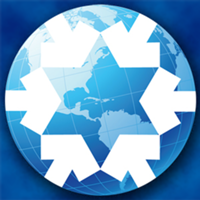 The Greater Miami Jewish Federation mourns the gruesome murders of Yosef, Chaya and Elad Solomon – slaughtered in their home in Halamish on Shabbat, July 22. We pray for a full recovery of Tova Solomon, who was seriously wounded in last Friday's shocking onslaught. We also extend our deepest condolences to the families of police officers Kamil Shnaan and Haiel Sitawe, from Israel's Druze community, who were murdered in a shoot-out with terrorists at the Temple Mount on July 14.
It is horrifying that the mother of the savage attacker of the Solomon family declared she was proud of her son, while Hamas praised the attack at the Temple Mount, called for ongoing assaults and celebrated the murders. We join all people of goodwill in calling for an end to the Palestinian leadership's incitement to violence against Jews and glorification of reprehensible acts of terror. This call to violence is particularly heinous as it is aimed at the most impressionable Palestinian youth, poisoning the next generation and making the prospects for peace ever more elusive.
As tensions heighten surrounding the Temple Mount security measures, together with the people of Israel and peace-loving people worldwide, we pray for the senseless, hateful, terrorist violence to stop.