Women with a Mission on a Mission to Israel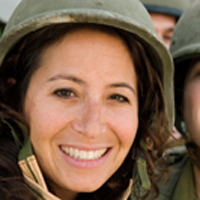 The Women's Department of the Greater Miami Jewish Federation has scheduled an extraordinary mission to Israel from April 13 to April 20, 2010.*
This week-long trip — "Women with a Mission on a Mission" — is designed to provide participants with an experience of the richness of Israel with a trip that focuses on women.
The theme of the mission is Caring, Connecting and Celebrating. Along with Julie Russin Bercow, President of the Women's Department, and Hedy Whitebook, Chair of the Women's Amutot Initiative Committee, participants will:





Care…
Feel the solemnity of Yom Hazikaron (Remembrance Day) with female lone soldiers.
See the impact of funding by the Greater Miami Jewish Federation/UJA Annual Campaign on social-service agencies dedicated to women's causes.
Learn how current issues and situations in Israel affect women.
Connect…
Create meaningful connections with other Miami women.
Be dinner guests in private homes.
Meet, interact, support and be inspired by the women of Israel.
Celebrate…
Participate in the excitement of Yom Ha'Atzmaut (Independence Day).
Visit unique sites and enjoy cultural experiences.
Sing along at a Jaffa nightclub, visit a winery, enjoy a marzipan workshop, and take a special chef's tour of Machane Yehuda Market, cheese farm and more.
To reserve your place or for more information about "Women with a Mission on a Mission," contact Karen Weiner, Federation Missions Coordinator, at 786.866.8436 or Missions@JewishMiami.org.
Read More Information

Register Online

See the itinerary

Download an application
* In Israel, does not include travel days.