ParnossahWorks Miami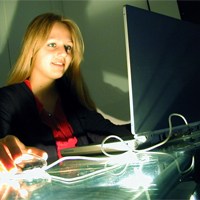 To help address the important issue of unemployment in our community, the Greater Miami Jewish Federation and Jewish Community Services of South Florida have partnered to bring ParnossahWorks, a unique online job service and initiative of F•E•G•S Health and Human Services System, to Miami.
ParnossahWorks Miami aims to help job-seekers gain immediate access to available job opportunities — and to provide employers with a way to locate qualified applicants and talent for their staffing needs. Since its launch in March 2010 through the end of that year, ParnossahWorks Miami assisted 260 job-seekers with career counseling and resume writing, and helped more than 115 people get hired.
F•E•G•S, which created ParnossahWorks, is one of the country's largest and most diversified not-for-profit organizations and a well-established leader in the design, implementation and operation of innovative and responsive employment, career and workforce development programs for 75 years. First established in 2004, ParnossahWorks has already helped applicants and businesses in Miami, New York, Chicago, Los Angeles, Atlanta, Minneapolis, Detroit, Cincinnati and Canada.
The ParnossahWorks online system has many outstanding features, including:
• Free access to search hundreds of active job listings
• Resume posting and online job applications
• Job-posting capability for employers
• Workflow notification and screening by employment and career advisor
• Access to job-search resources
• Registration for employment and career seminars, as well as job fairs.
An Employment and Development Specialist for ParnossahWorks Miami offers personalized assistance for employers, while Jewish Community Services assists job-seekers through the partnership with ParnossahWorks Miami.
Whether you are interested in finding a job or filling an open position, contact ParnossahWorks Miami today at 305.403.6554 or email jobseeker@pwmiami.org or employers@pwmiami.org . Or, visit ParnossahWorksMiami.org.