Free Jewish Books for Children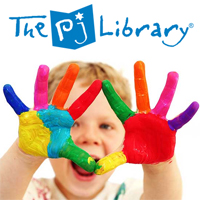 Thousands of Miami children can enjoy bedtime stories about Jewish values and traditions, thanks to the Greater Miami Jewish Federation's early childhood program called The PJ Library.
Named after the bedtime garb, The PJ Library aims to help families teach their children the tenets of Judaism through children's books.
Families with children ages 6 months to 8 years open their mailboxes each month to find a brand-new book featuring a Jewish topic. The program is free for Miami-Dade County children up to the age of eight and allows youngsters to build their own Jewish library at home.
.
PJ Our Way is the next chapter of PJ Library for kids ages 9 to 11.The Harold Grinspoon Foundation, the founder of PJ Library, has selected only 10 communities, including Miami, to participate in the launch of this pilot program. Just like PJ Library, this program is free and every Jewish child from 9 to 11 is eligible to sign up - even if you have never participated in PJ Library before! Unlike PJ Library, rather than receiving a specific book in the mail, kids can go to www.pjourway.org every month to choose the book they want to receive. If you have older children who have aged out of PJ Library, please visit PJ Our Way and enroll them. Spread the word - we have subscriptions for all of those who are eligible.


Miami's PJ Library also hosts events throughout the year that offer young children and their parents a chance to explore their Jewish roots together. All of these events are free and open to the public.
Upcoming Events
The PJ Library is part of a national program founded in 2005 by the Harold Grinspoon Foundation. Miami's PJ Library chapter is funded by the Blank Family Foundation, started by one of Federation's founders, Sam Blank. It is being operated in partnership with a wide range of early childhood centers, Jewish community centers, synagogues and agencies who share the program's goal to reach as many children as possible.

Read our PJ Library FAQ section.

To search for upcoming PJ Library events, visit the Community Calendar.

More news and events for young families may be found at The Community Post. Check out our online newspaper today.
Gift of Israel Savings Program from Greater Miami Jewish Federation

The Gift of Israel Savings Program enables you to begin saving for your child's Israel experience at an early age while also receiving matching grants from community sources. Funds may be used for an Israel program through age 26. The program is a partnership between the Greater Miami Jewish Federation, seven participating congregations, and families.

After you enroll your child, you and your participating synagogue may each make annual contributions of up to $100 to your child's Gift of Israel Savings Program account. The Greater Miami Jewish Federation will contribute up to an additional $100 into your child's account each year. In addition, family members and friends may make contributions to a child's account; making this a perfect B'nai Mitzvah gift. Additional contributions are not matched. Click here for complete information and to open your account.




Click here to learn more about The PJ Library or contact us at PJLibrary@JewishMiami.org or 786.866.8572.
Subscribe to our e-newsletter.
View photos and videos from past events.
Visit our online group.