The Network Offers Cool Drinks and Good Company at Rush Hour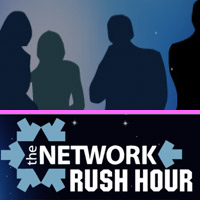 The Network, the under-40 connection of the Greater Miami Jewish Federation, will host its summer Rush Hour, a cocktail and networking event, on Thursday, August 9, beginning at 7 p.m. at Jeronimo's Bar, 75 Southeast 6th Street.
Rush Hour is open to adults ages 22 to 39, and will feature complimentary drinks for the first hour, as well as drink specials.
As part of the event, The Network will collect store gift cards to purchase back-to-school supplies for needy families who participate in the JCS (Jewish Community Services) Kosher Food Bank. Suggested stores include BestBuy, CompUSA, Walmart, Office Depot, OfficeMax and Target.
Admission to Rush Hour is free to all guests who bring gift cards and to Network365 members. All others are asked to pay a non-tax-deductible $10 at the door.
Network365 members are individuals between the ages of 22 and 39 who contribute $365 or more to the Annual Greater Miami Jewish Federation/UJA Campaign, supporting vital programs and services in Miami, in Israel and in more than 70 other countries worldwide.
For reservations and more information, contact The Network Interim Director Katy Boyask by email at TheNetwork@JewishMiami.org or call 786-866-8446.