A Statement from the Greater Miami Jewish Federation on the March 19 Terror Attack in Toulouse, France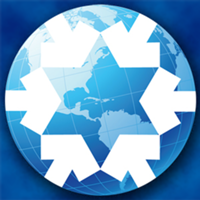 We are shocked and outraged by the tragic terror attack that took place on the morning of March 19 at a Jewish school in southern France and has left at least four dead, including three young children.
According to early reports, a terrorist on a motorcycle carried out a fatal shooting around 8:10 a.m. outside Ozar Hatorah, a Jewish school in the southern French city of Toulouse. The shooter reportedly used two weapons and then fled the scene. Four people were killed, including a teacher, 30-year-old Rabbi Yonathan Sandler; his two sons, Arye, age 6, and Gavriel, age 3; and Miriam Monstango, age 8, daughter of the school principal. Others remain in critical condition.
An estimated 20,000 Jews live in Toulouse, and 600 children attend Ozar Hatorah. Local media reported that the victims were Israeli nationals who moved to France earlier this year.
These events are not just a tragedy for the community of Toulouse, but also for the global Jewish community. While we are deeply disturbed by an attack of any kind on Jews, it is even more outrageous when a terror attack is specifically directed at children. We stand with the Jews of France at this time of tremendous sorrow, joining with all people of goodwill in praying for the full recovery of those injured in this hateful attack and offering our heartfelt condolences to the Sandler and Monstango families, and to the entire Jewish community of Toulouse.
The Greater Miami Jewish Federation will continue to monitor the situation closely with The Jewish Federations of North America and our overseas partners, the Jewish Agency for Israel and the American Jewish Joint Distribution Committee, to determine if and how we may be of assistance or support.
May the families of those tragically murdered in this attack be comforted among the mourners of Zion and Jerusalem.
Barbara Black Goldfarb, Chair of the Board
Jacob Solomon, President and Chief Executive Officer