Statement from the Greater Miami Jewish Federation on the Arrest of Alleged Bomb Threat Suspect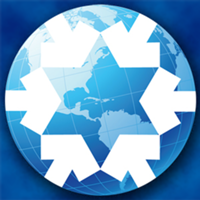 An arrest has been made in connection with a large number of the bomb threats sent to Jewish community centers, schools, synagogues, and other Jewish institutions across the U.S. and in other countries throughout the world over recent months. The 18-year-old suspect, whose identity has not yet been revealed, is reportedly a dual U.S. and Israeli citizen living in Israel.
At this time, it is unknown exactly how many incidents are alleged to be related to this arrest and whether the Miami-area Jewish institution bomb threats are connected to this case. We hope to learn more details in the coming days.
We continue to be alarmed by the scores of anti-Semitic incidents, cemetery desecrations and hate crimes that have taken place across the nation in the last several months, including recent anti-Semitic vandalism here in Miami. Despite this arrest, we encourage all Jewish community institutions to remain vigilant against the ongoing threat of anti-Semitic activity and we deplore the rise of all expressions of hatred and intolerance.
We are extremely grateful to both U.S. and Israeli law enforcement for their diligent efforts in this investigation.
Jacob Solomon
President and CEO
Greater Miami Jewish Federation