Hillel@Home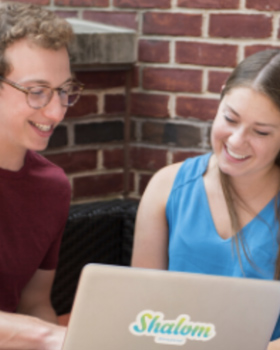 In addition to the devastating effects of Coronavirus, the disease itself, important health measures such as social distancing and canceled public gatherings have made it difficult to have the human connections that give us so much joy. College students in particular have felt the impact. Many students are now back at home taking classes online, or experiencing extended spring breaks. Some are still on campus, unsure about what to do next.
To help maintain critical connections and human interactions for students, Hillel has launched Hillel@Home, a global online platform for students to discover community, find fulfillment, hear great stories and spend time with other Jewish college students from around the world. Hillel@Home offers virtual ways for students to join discussions with world-renowned speakers, including six-time NBA All-Star and kosher farm owner Amar'e Stoudemire, Obama administration speechwriter Sarah Hurwitz, former British Chief Rabbi Lord Jonathan Sacks and many, many more.
Students can participate in fantastic workshops in art, meditation and baking. And global Hillels will be hosting live virtual tours of their communities to provide a behind-the-scenes look at Jewish life around the world. You can see the full lineup of offerings on the Hillel@Home website.