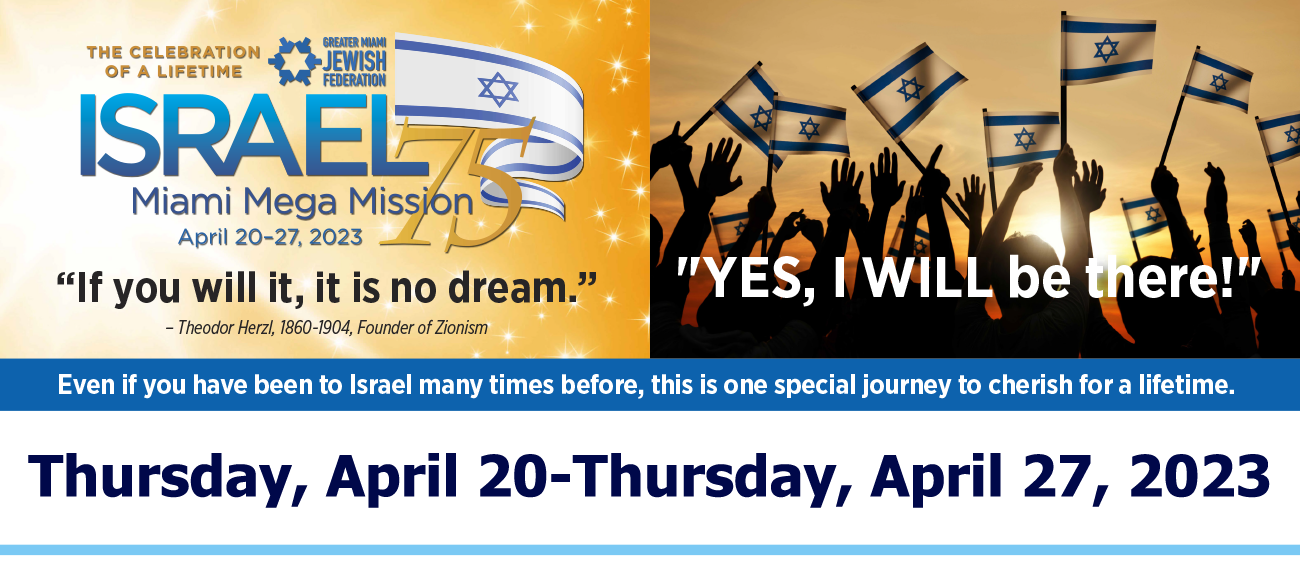 Hold your place with a $500 deposit per person,
fully refundable until September 30, 2022.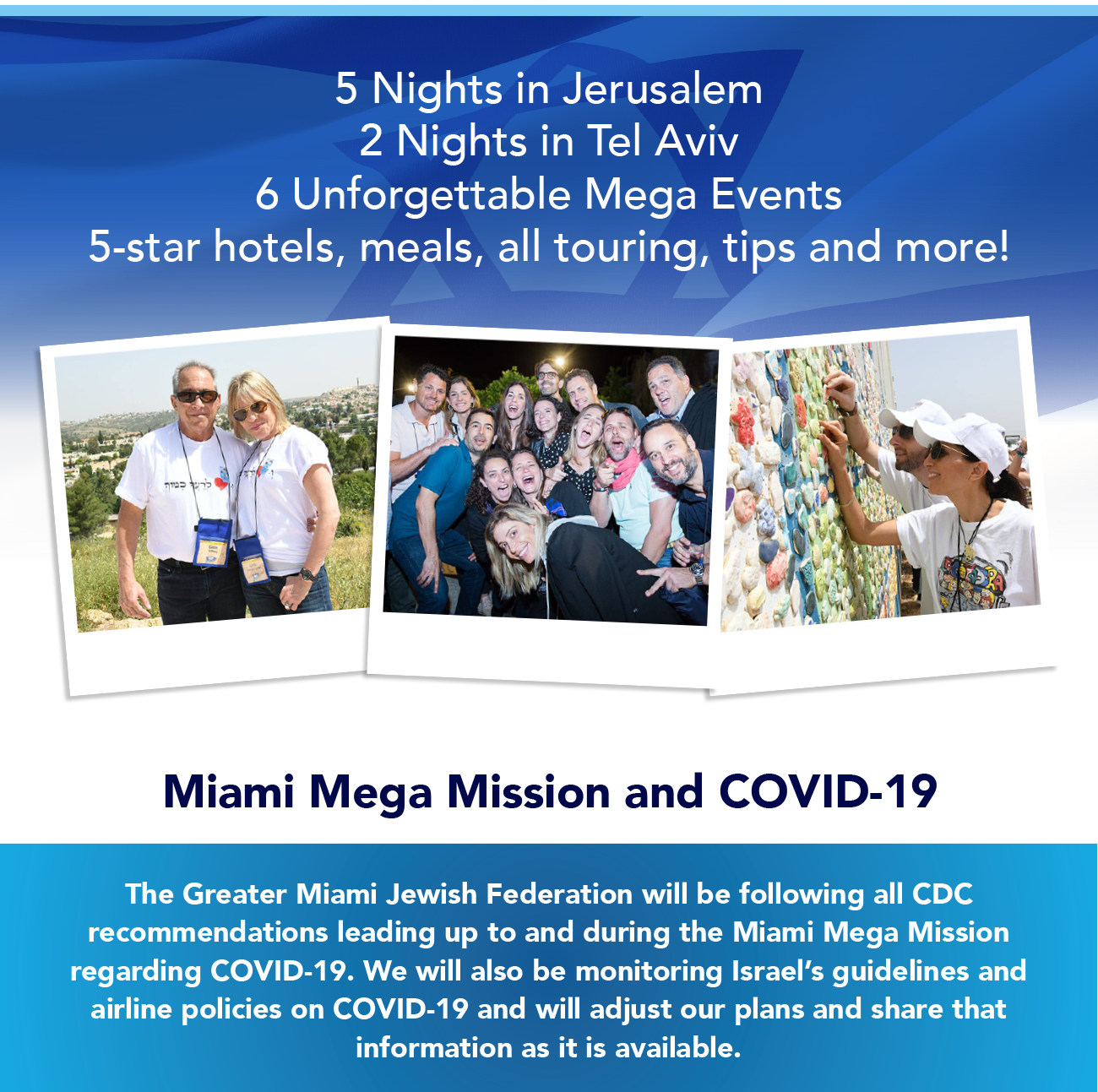 All participants will be asked to make a meaningful contribution to the Annual Greater Miami Jewish Federation/UJA Campaign. Donations in excess of the fair market value cost of the Mission are deductible as a charitable contribution. Please consult your tax advisor.