Departments of the Greater Miami Jewish Federation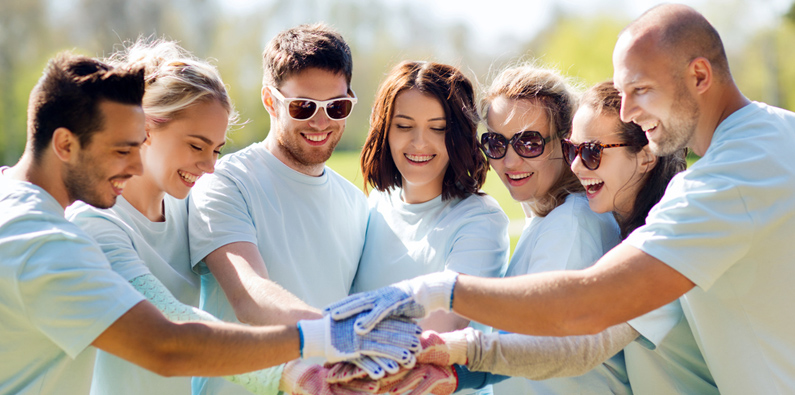 Whether you want to meet new people, explore ways to help others in our Jewish community, or learn more about how the Greater Miami Jewish Federation raises and allocates funds, here is a great place to start. Read about what our many Federation departments do, then contact us today. You belong here!
View a list of our
Senior Management Team
.
For a list of key contacts, click here.
Through one gift to the Annual Federation/UJA Campaign, you can make a world of difference in the lives of people in need in Miami, in Israel and around the globe. Every donation to the Federation's Annual Campaign joins with thousands of others to demonstrate the importance of shared responsibility and collective action.

Educating our children. Securing our Jewish future. And so much more. Learn how Federation partners with agencies, day schools and synagogues to advance the ideals you value most.

Join hundreds of legal professionals for informative business, educational, cultural and philanthropic programs. Enjoy educational and networking programs, meet like-minded professionals and help raise funds for those in need.

Are you looking to promote your business to Miami's Jewish community? Federation's Corporate Sponsorship program – called the Proud Business Partners – provides you with valuable opportunities to do good business, while spreading goodwill.

As Federation's charitable gift planning arm, The Foundation works with individuals, families and their financial advisors to create a lasting legacy for our Jewish community. Learn about the many options available.

Miami is home to one of America's most visited Holocaust memorials — and one of the largest populations of elderly survivors. See how Federation and community support are helping to ensure that the lessons of the Holocaust are being taught and that the memories of those who perished will live on.
Say hola, bonjour, shalom and privet to families and individuals from Latin America, France, Canada, Israel, Russia and many other nations who give our community its own unique identity — and play a vital role in our success.

From children in Jerusalem to Jewish revival in the former Soviet Union, see how Federation-funded programs touch the lives of people in Israel and in more than 70 other countries around the world.

The JCRC offers many exciting opportunities for you to help give voice to the voiceless, stand up for social justice, advocate for Israel and raise awareness about today's most pressing issues.

Want to use your talents to help others, learn new skills or do a mitzvah? The JVC is the central clearinghouse for volunteer opportunities in Miami's Jewish community. See how easy it is to make a difference.

Want to get involved in Miami's Jewish community today and help lead us into the future? Join our leadership development programs and explore opportunities to serve on one of our Greater Miami Jewish Federation committees. Involvement is the gift that gives back!

Physicians, dentists and other healthcare professionals get together through the Maimonides Society for exciting events, community programs and advocacy projects. Enjoy opportunities for networking — and for enhancing health services here, in Israel and around the world.

Federation is proud to work with a large number of visionary individuals and families who have helped to build Miami's strong Jewish community and who have set the pace for others to follow through their generous support of the Annual Federation/UJA Campaign.

Do you live or work in Miami Beach? There's a special place for you at Federation! Learn how the Miami Beach Branch works with synagogues and organizations in your neighborhood to enhance our Jewish community.

Friendly smiles, comforting words and the spiritual guidance to help those facing enormous challenges. See how we support and inspire those in need, find out how you can get assistance when you need it, and learn how you can join us in this holy work.

A Federation mission is more fulfilling than a "trip" — it changes lives! Federation offers missions to Israel, and periodically to the former Soviet Union, South America and other places Jewish people call home. Learn more about these enriching, spiritual and personal journeys.

If you're between 22 and 39, the Young Leadership Division is your connection for social, educational, volunteer, philanthropic and leadership opportunities in Miami's Jewish community — and worldwide!

Get involved in your Jewish community and meet people in your neighborhood! North Dade's Jewish community is warm and welcoming. You're invited to join us for a wide range of social and social-action activities.

Remember the stories your mom, dad or grandparents read to you when you were little? Thanks to PJ Library, you can now share stories about Jewish values and traditions with your own children. Learn more about this amazing FREE program and its outstanding family events.

Your commitment and generosity make all of our life-changing efforts possible. Discover how Federation allocates resources to ensure that your donations are spent wisely and effectively.

The Foundation's Professional Advisors Council (PAC) works to build bridges between our community's professional advisors and The Foundation. PAC is a group of more than 200 men and women in the legal, accounting, investment, financial services and estate planning fields.

Join other realtors, builders, developers and allied trades professionals for informative business, educational, cultural and philanthropic programs designed especially for you. Various events throughout the year set the stage to create valuable business connections with leaders in the field. 

You'll feel right at home with this close-knit, dedicated community of individuals and families! Check out the South Dade Branch for lively activities, informative programs, and many opportunities to make a difference at home and abroad.

Miami's Jewish women continuously inspire others and change people's lives. Be part of this dynamic group, who show their commitment through volunteer projects, special events, educational and cultural activities and philanthropic opportunities — all tailored to your individual time and talents.