Sep 25, 2022
Federation Forges Partnership With CSS to Expand Synagogue Security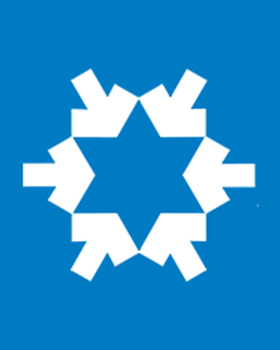 In light of rising antisemitism and extremism in Florida, the Greater Miami Jewish Federation and the national Community Security Service (CSS) have announced a partnership enabling Jewish congregations in Miami-Dade County to play a more active role in their security through organized volunteer-driven programs and training opportunities. The Federation-CSS partnership comes at a time when Jewish houses of worship remain targets for acts of violence, vandalism and hate crimes. ADL recently released a report, Hate in the Sunshine State – Extremism and Antisemitism in Florida 2020-2022, which shows that hate crimes have continued to rise in the state of Florida over the past several years. In particular, hate crimes against Jews accounted for 80 percent of religiously motivated incidents in 2020.
Enhancing programs already in place with Federation's Office of Community Security, CSS' trainings will engage volunteers from local synagogues to partner with private security firms and local law enforcement to teach situational awareness and best security practices, adding another layer to the synagogues' security plans.
Recently, CSS hired Hannah Iberkleid as its Southern States Director to focus on the growing number of CSS-affiliated institutions in Miami-Dade County. Iberkleid will work closely with Federation's Director of the Office of Community Security (OCS) James Somohano, to oversee the collaboration, coordination and implementation of programs. OCS guides the security posture of Jewish agencies and organizations throughout the county.
This new Federation-CSS partnership will now include the delivery of multi-level security training programs for synagogues, institutions and events. Additionally, the two entities will maintain regular lines of communication and information-sharing regarding security-related issues as they arise.
"Federation believes volunteer-driven security is a force-multiplier in a world that requires hypervigilance amid the threat landscape to the Jewish community," said Jacob Solomon, Federation President and CEO. "While we have devoted a significant amount of resources to make us safer in recent years, we understood that the volunteer security model is an additional component and a critical layer to how we safeguard our institutions."
Since 2016, Federation's OCS has worked closely with synagogues, day schools and other organizations across Miami-Dade County in a comprehensive effort to ensure the protection of the community. Today, it works with 160 Jewish institutions and programs and is the primary agency that liaises directly with local law enforcement.
"Although we have made significant progress in building awareness around the critical need for volunteer security across the country, the American Jewish community is still playing catch-up to its counterparts across the globe when it comes to grassroots efforts and responsibility," said Evan R. Bernstein, National Director and CEO of CSS. "Given the climate we face where we are witnessing an increase in attacks against synagogues and Jewish institutions, establishing real and thorough partnerships centered around the notion that security is everyone's responsibility is one of the most tangible ways to improve our safety outcomes. Therefore, we are tremendously excited to provide a mechanism — at no cost —for members of the Miami Jewish community to be empowered and involved in safeguarding their synagogues and events."