Dec 21, 2020
HFLA Loans Provide a Safety Net During the Pandemic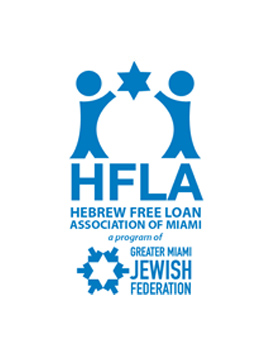 Jewish values teach us that all Jews are responsible for one another and nowhere is that ideal more present than in the work of the Hebrew Free Loan Association of Miami (HFLA)  — a program of the Greater Miami Jewish Federation — which provides interest-free loans to those in need. Since the pandemic began, HFLA has been distributing loans of up to $3,000 to help provide a safety net for those struggling with the fallout of the crisis. To date, HFLA has provided more than $370,000 to 142 individuals — a 600% increase compared to the number of loans provided during the same period last year.
In an additional act of extraordinary generosity, The Change Reaction, a nonprofit organization that helps people experiencing emergencies, founded by Greg and Jodi Perlman of Los Angeles who have ties to our community, partnered with HFLA to pay off the remaining loan balances for nine borrowers, totaling $18,000. The organization surprised the individuals, who had consistently been making loan payments for over a year and provided them with much-needed relief. "It is so rewarding to forgive a loan," said Brooke Perlman, Marketing and Social Media Coordinator of The Change Reaction. "There is nothing more powerful than seeing the impact of giving."
For Committee Chair Michelle Ben-Aviv, HFLA has provided an inspiring way to give back in this time of crisis. "This pandemic has pulled the rug out from under so many," she said. "People can't pay rent, keep their lights on or feed their families and we are helping with urgent needs immediately. We hope that our loans enable the recipients to take a breath and feel less overwhelmed. We have every confidence many of them will quickly get back on their feet and begin to repay their loans to help the next person in need." For more information about applying for an HFLA loan, click here.