Dec 28, 2020
Federation Awards Jewish Incubator Grants to Organizations That Make a Difference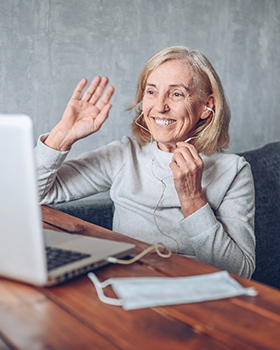 Miami's changemakers recently received some added support through Federation Jewish Incubator Grants. The program, now in its eighth year, awarded $70,000 to 17 organizations that make a difference in Miami.  Committee Co-Chair Jennifer Fine said, "We're so grateful to be able to support so many outstanding programs doing so much good for our community." 

With an eye toward developing innovative and impactful programs, the 2021 grant recipients enrich our local Jewish community by providing a safety net for the vulnerable, strengthening Jewish identity and building community. This year's Incubator Grant Committee put a special emphasis on programs serving communal needs created by the pandemic and funding initiatives that address food insecurity, social isolation, health and wellness and education.
"The grantees this year operate programs that impact diverse cross-sections of our community hit hard by the COVID-19 crisis, said Committee Co-Chair Andrew Wolf. "Their innovative, meaningful work is important to so many." Recipients include Chai Seniors, an effort that partners with food banks to donate produce to local synagogues to distribute in the community and a Caring Caravan that deliveries groceries and medications to seniors and offers check-in phone calls. 
To learn more about the 2021 Jewish Incubator Grant recipients, click here.