Mazel Tov to Federation's Forever Lions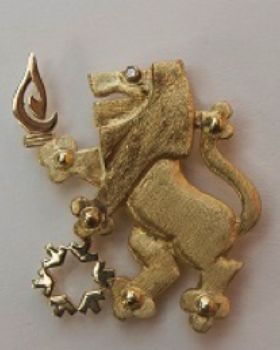 The Greater Miami Jewish Federation's Lion of Judah Endowment Program, known as Forever Lions, is marking its 25th year with an impressive milestone. Two hundred women in Miami are now Forever Lions, having perpetuated their annual commitment to Federation by establishing an endowment with $100,000 or more. The Forever Lion program was created by Mikki Futernick to provide Jewish women an opportunity to perpetuate the value of tzedakah and ensure a strong and vibrant Jewish future.
The premise of Forever Lions was built upon the tradition of the Lion of Judah (LOJ) program. Developed in Miami in 1972 by Norma Kipnis Wilson and Toby Friedland, z"l, the groundbreaking initiative brings together women who share a passion to support the Jewish community by making a minimum commitment of an annual $5,000 donation to the Greater Miami Jewish Federation/UJA Annual Campaign. Today, more than 17,500 women are part of the Lion society worldwide.
A Past President of Women's Philanthropy and dedicated volunteer, Futernick recognized the strength and potential of the Lion of Judah women and found a way for them to leave a lasting legacy through a planned donation. "The Forever Lion Committee [chaired by Shelly Brodie] set a goal to achieve 200 Forever Lions…and we did it!" said Mikki. "For me, the most amazing thing is that we are responsible for $20 million in expectancies for our Federation. I know our Jewish community will need the resources in the future and I am very, very glad that we are providing it…through the Federation movement."
There are many ways to become a Forever Lion, including a gift in a will, retirement plan or life insurance policy. For more information, please contact Jill Hagler at jhagler@gmjf.org or 786.866.8627.