Aug 31, 2022
My Legacy Story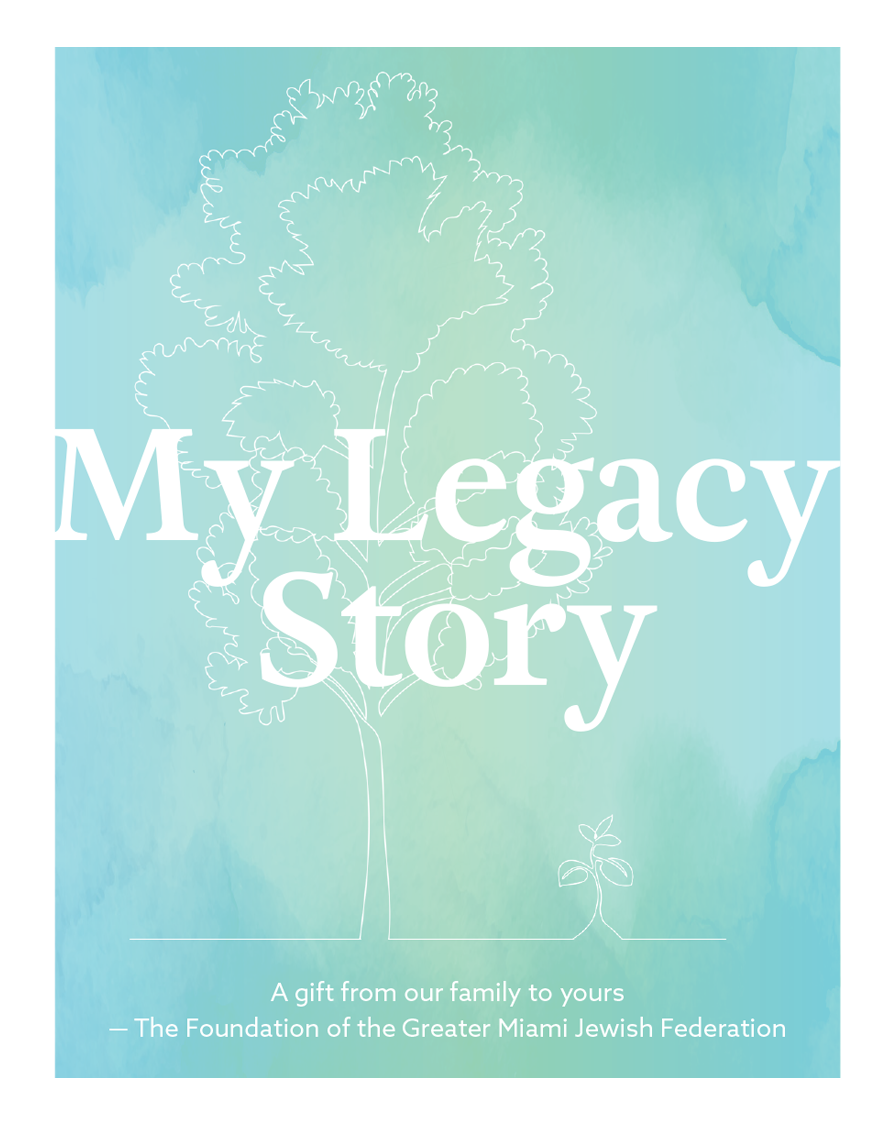 My Legacy Story is an easy-to-use, interactive booklet that enables you to answer questions about your life and your Jewish journey, and then share it with your loved ones. 
To get started, simply select the file type you'd like to use:
Click here to download a digital, fillable version of the booklet.

Then save it to your desktop as My Legacy Story and proceed to answer the questions at the end of each prompt.

Or

Click here to download a hardcopy, print-only version of the booklet.


When you complete the book, simply print out or email to your loved ones, to share your personal story.
For assistance — or if you would like a printed and bound copy of My Legacy Story — please contact Jill Hagler at jhagler@gmjf.org.