A Statement from the Greater Miami Jewish Federation on the Pittsburgh Synagogue Attack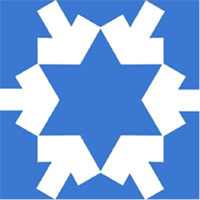 The Greater Miami Jewish Federation, along with its Jewish Community Relations Council and Rabbinical Association of Greater Miami, joins Jewish communities and all people of good will in expressing our outrage and grief at this morning's barbaric attack at the Tree of Life synagogue in Pittsburgh, PA. The cold-blooded and brutal attack on Jews gathered in prayer on the Sabbath demonstrates that evil knows no limits. We are sickened by reports that the gunman shouted, "All these Jews need to die," before opening fire.

The mass shooting is being investigated as a hate crime and is a stark reminder of increased worldwide anti-Semitism. The Anti-Defamation League has reported that the number of anti-Semitic incidents throughout the United States was nearly 60% higher in 2017 than in 2016, a record, single-year increase. In Florida alone, there were nearly 100 anti-Semitic incidents last year, occurring at businesses, in private homes and public places like parks and streets.

While there is no indication of any known threat to Jewish institutions in Florida, we are grateful to law enforcement throughout Miami-Dade County for its cooperation and for its commitment to add extra patrols at area synagogues and Jewish institutions. It is vital to remain vigilant and immediately report any suspicious activity to authorities.

We pray for the full recovery of those injured in the attack, including the brave and selfless law enforcement personnel who captured the murderer. We extend our deepest condolences to the families and friends of the victims who were killed. May they be comforted among the mourners of Zion and Jerusalem and may their memories forever be as a blessing. May we all recommit ourselves to work for the day when all bigotry and hatred are eliminated from our world and our lives.