Oct 11, 2021
Become a Spiritual Caregiver With Refuat Ha-Nefesh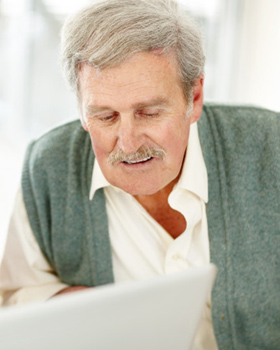 Are you looking for a rewarding program to give back to older adults who are isolated and lonely during the pandemic? Federation's Mishkan Miami: The Jewish Connection for Spiritual Support is beginning a new cohort for Refuat Ha-Nefesh, a compassionate care training program. This meaningful volunteer experience, led by rabbis, chaplains, doctors and social workers, educates participants on how to apply Jewish values while engaging with older adults individually or in small groups, either virtually or in person.
Past participant Jane Weinstock gained a perspective of what it means to do mitzvot. "With so many challenges in today's world, it is gratifying to develop a heightened sense of kindness and cooperation," she said. The program offers insight and real-world skills, while bringing friendship and care to those who may otherwise be all alone. "I developed a better understanding of what seniors are going through," added Weinstock. "My empathy increased and I learned to be a better listener." She especially loved the presenters and learning about how Jewish thought can be used to guide everyday life.
Trainings will take place virtually on Zoom for 13 bi-monthly Tuesday evenings beginning November 9, 2021 - April 26, 2022. Applications are due by Friday, October 22 in order to schedule an interview. Click here to apply. For more information, please contact mishkanmiami@gmjf.org.