Sep 1, 2020
Coronavirus Creates Unique Security Challenges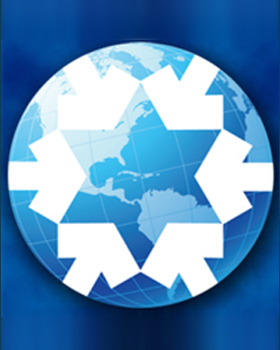 Federation's Office of Community Security has been actively working with Miami's Jewish institutions to prevent dangerous and disruptive threats during the pandemic. While Jewish institutions have long been a target of hate, additional safety challenges unique to COVID-19 have emerged. One disturbing problem has been a recent spate of "Zoom bombings," where individuals hijack videoconferencing for the sole purpose of harassing, threatening or offending other participants. Additionally, the FBI reported that cyber attacks amid COVID-19 hit an all-time high and warns that hackers are taking advantage of the pandemic to exploit virtual environments. 
Community Security Chair Barry Gurland suggests that every Jewish institution designate its own security committee to maintain safety and receive constant updates about new and evolving risks. "We have to be ready to respond to the increase in anti-Semitism that has occurred during the pandemic to promote personal safety, avoid property damage and other security issues," said Gurland, who will receive the Humanitarian Award from the Shomrim Society, a fraternal organization of Jewish law enforcement professionals, later this year.
Community Security Director Stephanie Viegas continues to enhance the safety and security of the Jewish people by developing best practices; undertaking threat and vulnerability assessments; coordinating training and education and providing crisis management support during critical incidents, while serving as the community's liaison with law enforcement partners. Viegas has also played an integral role, both locally and nationally, in crafting a framework for returning to the workplace as the risk of the pandemic decreases, along with providing guidance for upcoming outdoor High Holiday services.
The Office of Community Security organizes regular training sessions, updates and consultations, including weekly conference calls with participating Jewish institutions and recommendations that respond to each institution's specific protection needs and circumstances.
For additional information or security resources, contact Federation Community Security Director Stephanie Viegas at sviegas@gmjf.org.