Mar 18, 2019
Patients at Nicklaus Children's Hospital Celebrate Shabbat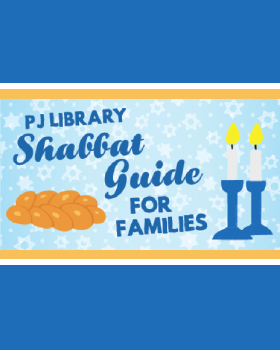 Patients at Nicklaus Children's Hospital can celebrate Shabbat with their families and connect to their Jewish heritage with the help of a Shabbat kit, created by a partnership between Federation, PJ Library and the hospital. Supported in part by a Federation Jewish Incubator Grant, the special package brings comfort to patients and their families when they need it most, while helping them observe the tradition of Shabbat. Delivered each Friday, the kit includes electric tea light candles, challah, grape juice, personalized art from local community groups, a Shabbat guide and a PJ Library book. PJ Library is a gift from the Greater Miami Jewish Federation made possible by the Harold Grinspoon Foundation and the Blank Family Foundation.
The grant was one of nine awarded this year to support impactful new programs that enrich our local Jewish community. The Jewish Incubator Grant Committee, co-chaired by Edward Beiner and Alexandra Lehson, pored over dozens of proposals to select the most innovative and creative programs.
"Nicklaus Children's is grateful to the Greater Miami Jewish Federation for partnering with us on this meaningful program," said President of Nicklaus Children's Hospital Foundation Michelle Boggs. "Being in the hospital is often a stressful and scary time for kids. With these Shabbat kits, we can hopefully offer families a sense of normalcy and respite from a difficult situation," she added.
Funding for Federation's 2019 Jewish Incubator Grants is provided through the Annual Federation/UJA Campaign. Organizations and agencies seeking grants in next year's cycle can contact Federation's Outreach and Engagement Associate Flora Akselrad at fakselrad@gmjf.org or 786-866-8498.