Mar 17, 2021
Shalom Bayit Helps Survivors of Domestic Violence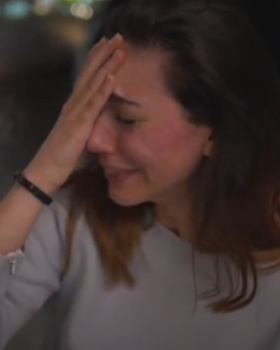 The Jewish community is not immune to domestic violence. Please watch and share this short video.

Federation has been working side-by-side with our primary human service partner Jewish Community Services of South Florida (JCS) through its Shalom Bayit program to help meet the increased needs of domestic abuse.
The statistics are staggering. According to the New England Journal of Medicine, one in four women and one in 10 men experience domestic abuse. The victims come from all races, cultures, genders, economic levels, sexual orientations and religions. And the financial challenges, emotional turmoil and isolation of the pandemic have only exacerbated the problem. Federation's Coronavirus Crisis Response Task Force has allocated funds to create awareness in our community.
Quarantining at home may often mean spending increased time with a person who is violent and controlling, escalating an already challenging situation. But there is help for those trapped in abusive relationships. Shalom Bayit provides short- and long-term support so families can live a life free of fear and intimidation. Services include counseling, case management, job-placement assistance, access to the JCS Kosher Food Bank and emergency housing at a safe location.
March marks Women's History Month and Federation's Women's Philanthropy is higlighting the many ways our community is committed to improving the lives of Jewish women everywhere.

If you or someone you know is in an abusive relationship and need help, call the JCS Shalom Bayit hotline 24/7/365 at 305.576.1818. All calls and assistance are handled in the strictest of confidence.
If you are interested in learning about other issues addressed by Women's Philanthopy, please contact Ofi Osin Cohen, Women's Philanthropy Director, at oosin-cohen@gmjf.org.