Aug 16, 2020
MJFF Goes Virtual With Screening Room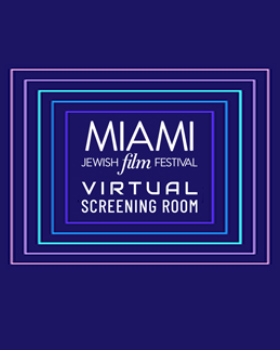 The Miami Jewish Film Festival (MJFF) is bringing the silver screen to the home screen with its digital Virtual Screening Room, a collection of outstanding Jewish-content films. MJFF has the distinction of being the first and only major Jewish film festival in the world to offer this movie rental service, which has attracted thousands of users during the COVID-19 period of social distancing and theater closings. The Virtual Screening Room is available online at MiamiJewishFilmFestival.org/screening-room.
The online film channel offers a digital library of domestic and international films selected and curated by the Festival with a new movie added to the library every week. It features acclaimed award winners, indie treasures and other outstanding releases. These films are accessible on internet-connected devices, including computers, smart phones, smart televisions and other televisions equipped with streaming platforms.
Each film rental costs $12 for 72 hours of viewing with the proceeds being split between MJFF and the producers, directors and artists behind that specific film. This arrangement provides support for the Festival and income for those behind the films whose livelihoods have been idled by the coronavirus pandemic. Additionally, the MJFF Virtual Screening Room includes access to recorded interviews with producers, directors and actors in many of the outstanding films in its library.
"In the current social distancing environment, we are providing diversion, while maintaining engagement with the Miami Jewish community and beyond," said MJFF Executive Director Igor Shteyrenberg. "People are at home and they are receiving Jewish education by learning about Jewish history, Israel and Jewish life and culture."
MJFF Chair Barbara Black Goldfarb commended Shteyrenberg, his staff and volunteers, describing them as the Festival's "dream team." She credited their dedication with building renewed community interest in the Festival and a new spike in MJFF memberships during the COVID-19 pandemic period. "Support has been resounding," Goldfarb said. "Our members are so grateful to have this Virtual Screening Room while they are home."
MJFF, one of the largest and most respected Jewish Film festivals in the world, is a program of the Center for the Advancement of Jewish Education, a subsidiary agency of the Greater Miami Jewish Federation. For more information about the Festival, visit MiamiJewishFilmFestival.org.