Jan 4, 2022
Women's Impact Initiative Makes a Difference in Our Community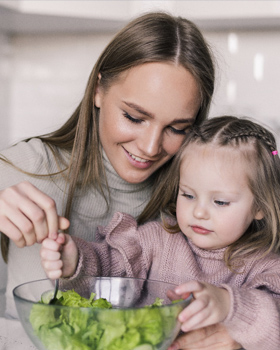 The local recipients of the Greater Miami Jewish Federation 2022 Women's Impact Initiative Grants exemplify innovation and inspiration at its best. Now in its seventh year, the grants champion organizations that inspire and empower self-identifying Jewish women and girls and help achieve social, economic, religious and political equality. This year, more than $80,000 was awarded to 15 nonprofits creating "gender aware" programming responsive to the needs and issues of this critical demographic.
From promoting female inclusion in the arts to transforming Jewish education to caring for the most vulnerable, the recipients are combating culturally entrenched gender norms while strengthening Jewish life. Initiatives include support for Jewish mothers of critically ill children; a women's choir that performs music in Hebrew, Ladino, Yiddish and English; assistance for child survivors of domestic violence and more.

The Women's Impact Initiative is powered by donations to the Annual Greater Miami Jewish Federation/UJA Campaign. To learn more about the grantees, please click here.