The Foundation of the Greater Miami Jewish Federation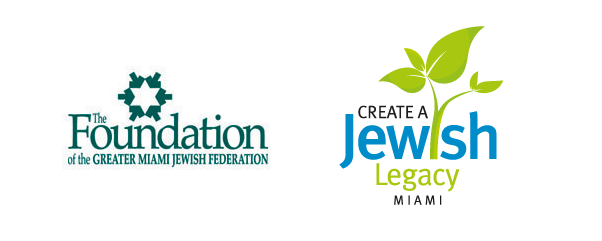 The Foundation of the Greater Miami Jewish Federation
Legacy Giving for a Secure Jewish Future
For more than 50 years, The Foundation of the Greater Miami Jewish Federation has been a trusted partner in our community, working with donors, professional advisors, and Jewish agencies and synagogues to build a strong Jewish future in Miami, in Israel and around the world. The Foundation holds more than $500 million in assets, representing more than 700 families and organizations.
A legacy gift of any size can be customized and structured to fit a donor's dreams, lifestyle, family and financial needs, while supporting Federation and those institutions and/or causes that are important to the donor.

There are a number of easy and tax-smart ways to support the Jewish community now and forever. Options include a gift in a will, trust, retirement account or life insurance policy.
For more information, contact The Foundation at Foundation@JewishMiami.org or 786.866.8627.
The Foundation: Your Resource for Legacy Giving
The Foundation works closely with legal, accounting, investment, financial and insurance professionals to assist donors and Federation.
The Foundation of the Greater Miami Jewish Federation proudly partners with a large number of local Jewish agencies, day schools and synagogues to build community and maintain a strong endowment program that will benefit all, today and in the future.
Foundation Newsletters
March 2021
January 2021
December 2020
October 2020
August 2020
June 2020
May 2020
April 2020