2021 Judicial Reception Honorees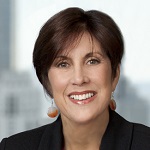 EDITH G. OSMAN
Edith G. Osman is a deeply involved and respected pioneer in the legal community. She was the second female president of The Florida Bar. She also served as president of several other bar-related associations, including the Florida Association of Women Lawyers, the Florida Supreme Court Historical Society and the First Family Law Inns of Court. Ms. Osman has held leadership positions in the American Bar Association (ABA), including State Delegate for Florida and member of the Nominating Committee and House of Delegates Steering Committee. Her other professional and community-service positions have included memberships on the Executive Committee of the Anti-Defamation League, the ABA Fund for Justice and Education, Temple Beth Am, Florida's Children First and the Holocaust Memorial Miami Beach.
Currently of counsel at Carlton Fields, LLP, Ms. Osman's practice includes business litigation, matrimonial law and mediation. She has significant experience representing clients in dissolution of marriage proceedings, complex family law disputes, post-divorce modifications and enforcement proceedings, child custody and timesharing disputes, equitable distribution of marital assets, negotiating and drafting pre- and postnuptial agreements and paternity actions.
Ms. Osman, a trained collaborative professional, works with teams of neutral mental health and financial experts to resolve family law cases out of court. She is also a Florida Supreme Court certified civil mediator and a Florida Supreme Court certified family law mediator. She earned a Bachelor of Arts degree from the State University of New York at Stony Brook and her Juris Doctor degree, cum laude, from the University of Miami School of Law.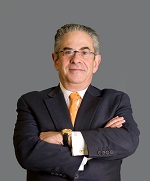 ALAN J. KLUGER
Alan J. Kluger is a prominent member of the legal community who dedicates his energies to the highest standards of professionalism and the service of our community. He is Senior Founding Member of the law firm of Kluger, Kaplan, Silverman, Katzen & Levine, P.A. A veteran courtroom lawyer, Mr. Kluger is a trusted advisor who represents some of the nation's largest businesses and most prominent individuals in challenging and complex cases.
Mr. Kluger consistently earns top rankings by peer-reviewed publications such as The Best Lawyers in America, Chambers USA and Florida Super Lawyers. He is a member of the Board of Overseers of the University of Miami Sylvester Comprehensive Cancer Center, a Trustee of the Greater Miami Chamber of Commerce, a past board member of the Greater Miami Jewish Federation, a past President of Florida Hillel Council and a former member of the Miami-Dade County Community Relations Board.
A passionate supporter of the arts and community-based causes, Mr. Kluger and his wife, Retired Judge Amy N. Dean, created a private charitable foundation, the Dean-Kluger Charitable Foundation, which supports various local and national charitable organizations. He is a graduate of Bryant University with a Bachelor of Science degree, magna cum laude, and received his Juris Doctor degree from the University of Miami School of Law.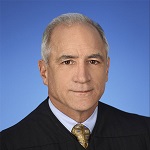 THE HON. ROBERT N. SCOLA
The Hon. Robert N. Scola, Jr. is widely admired as an esteemed jurist and dedicated legal educator. He has served as United States District Court Judge in the Southern District of Florida since 2011.
Prior to his appointment to the federal bench, he served as a Circuit Judge in the Eleventh Judicial Circuit from 1995 to 2011, where he sat in the General Jurisdiction Division, Family Division and Criminal Division.
Judge Scola has received the Honorable William Hoeveler Professionalism Award from the Florida Bar, Judge of the Year Award from the Florida Chapter of the American Board of Trial Advocates, Honorable Gerald Kogan Judicial Distinction Award from the Florida Association of Criminal Defense Lawyers, Jurist of the Year from the First Family Law American Inns of Court, Judge of the Year award from the Florida Law Related Education Program, Honorable Steven Levine Justice Award from the Miami-Dade County Trial Lawyers' Association and League of Prosecutors Justice Award.
Before his judicial career, Judge Scola was a sole practitioner handling criminal cases in state and federal courts. He also served as Miami Chapter President of the Florida Association of Criminal Defense Lawyers. He began his legal career as a prosecutor for Janet Reno in the Dade County State Attorney's Office where he rose to the position of Deputy Chief Assistant State Attorney and Major Crimes Prosecutor. He tried more than 100 felony jury trials to verdict as a prosecutor and criminal defense attorney, including over 20 homicide cases.
Judge Scola taught as an Adjunct Professor of Law in the Florida International University College of Law Judicial Externship Program and as an Adjunct Professor of Law at the University of Miami School of Law Litigation Skills Program. He also has taught dozens of courses at the Florida New Judges' College, Florida College of Advanced Judicial Studies, Florida Conference of Circuit Court Judges and Florida Conference of County Court Judges.
Judge Scola received his Bachelor of Arts degree from Brown University and his Juris Doctor degree, cum laude, from Boston College Law School.