Dec 16, 2019
Best Wishes for a Happy Chanukah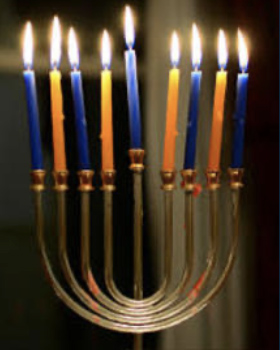 On behalf of the Officers, Board of Directors and Staff of the Greater Miami Jewish Federation, we wish you a Happy Chanukah!
This year, we will light the last Chanukah candle just days before the end of 2019. As the year draws to a close, the Greater Miami Jewish Federation is counting on your contribution to support Jewish needs in Miami, in Israel and in more than 70 countries worldwide. Please click here to donate or make a payment on an existing pledge.
Year-end is also a great time to review your tax-planning strategies and how they fit into your philanthropic goals. The Foundation of the Greater Miami Jewish Federation can help you with tax-smart ways to maximize your charitable giving. For more than 50 years, The Foundation has been a trusted partner in our community, helping donors find meaningful and easy ways to build a strong Jewish future. For more information, click here.