Jul 27, 2020
Emergency Loan Fund Helps Struggling Jewish Communities Around the World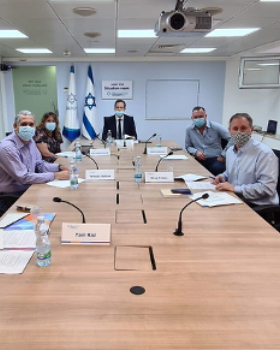 Federation long-standing overseas partner, The Jewish Agency for Israel, created a COVID-19 Loan Fund for Communities in Crisis, an emergency initiative that helps Jewish institutions around the world bridge immediate gaps in cash flow amid the pandemic. Its initial phase granted a total of $9.65 million to 23 communities outside of North America with urgent needs. By providing no-interest loans to local organizations offering aid and essential services, the Loan Fund enables these communities to buy basic supplies such as food and hygiene products and helps promote efforts for remote learning systems and emotional support. The money is a literal lifeline to struggling Jewish families and localities that are on the verge of collapse.
Launched by The Jewish Agency and its partners, the Jewish Federations of North America (JFNA) and Keren Hayesod, the fund has received 80 loan applications from 26 communities, totaling $22 million in requested assistance. The Fund has approved 67 of the loan applications thus far as it continues to process the requests. The aid includes immediate loans of up to $350,000 to each community or organization, which have ranged from the large centers of Jewish life in Belgium, France, Italy, South Africa, Spain and Ukraine to smaller Jewish areas in Austria, Costa Rica, Greece and Paraguay.
Your donations to the Annual Greater Miami Jewish Federation/UJA Campaign help support efforts like this on behalf of The Jewish Agency. Click here to learn more about the work of Federation's overseas partners.