Aug 26, 2019
Keeping Jews Safe in the FSU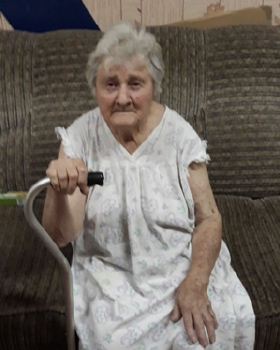 Olga, (left) 86, was at home in Arys, Kazakhstan, with her caseworker from Hesed, a social welfare center organized by Federation overseas partner the American Jewish Joint Distribution Committee (JDC), when an ammunition warehouse exploded nearby. The blast blew through the doors and windows of her small one-story home, leaving Olga frightened and vulnerable. "I was terrified and crying. I simply did not know what to do," she remembered. Luckily for her, her Hesed homecare worker knew how to handle the situation. "There was no time for reflection and I could not leave my client and friend in such a dangerous situation," the caseworker said. Although she could not reach her own husband and son living close by, she decided that she must first bring Olga to safety and traveled with her to the nearby town of Shymkent. The Hesed and the local Jewish community in Shymkent was prepared to care for those in need and provided them with shelter, food, medicine, bedding and clothes.
As Olga reflects on the experience, she is thankful for the JDC. "My homecare helper is my savior," she said. "Without her, most likely I would have stayed in the house and probably would have died. She reassured me, collected my documents and helped me to walk. In Shymkent, she cooked my food, ensured that I took my medicine on time and looked after me. We have a wonderful relationship. She always takes care of me and treats me like one of her own, even sharing [dishes] with me... she makes for her family."
JDC provides lifesaving support to Jews across the former Soviet Union (FSU) in ordinary and extraordinary times.
Click here
to see how your donation to the Annual Greater Miami Jewish Federation/UJA Campaign helps Jews around the world.