May 31, 2020
Greater Miami Jewish Federation Elects New Board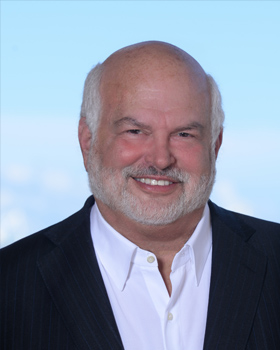 The Greater Miami Jewish Federation has elected long-time community leader Isaac K. "Ike" Fisher as Chair of the Board at its 82nd Annual Meeting, held on May 26 via Zoom. A full slate of Officers and Board Members was also elected and will take office July 1, 2020. Ariel Bentata, who was installed as a Federation Vice Chair, will serve as Federation General Campaign Chair – a position responsible for leading the Annual Greater Miami Jewish Federation/United Jewish Appeal fundraising efforts.
Fisher most recently served as a Federation Vice Chair and General Campaign Chair. He previously served as Treasurer and an Executive Committee member. A leader in Federation's Real Estate Division, he also serves on the National Board of Directors of the American Israel Public Affairs Committee (AIPAC). Fisher is a principal of Capital Realty Services, a diversified real estate company providing management, leasing, financing, sales and consulting services for commercial investments.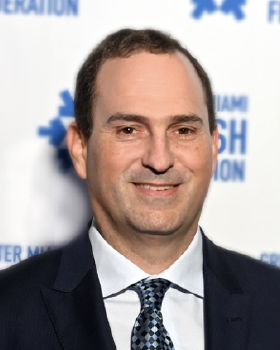 Bentata most recently served as Federation Major Gifts Chair. He is a member of the Board of Directors and Executive Committee and the International Division. He is also a recipient of the Stanley C. Myers Presidents' Leadership Award. He was a member of The Jewish Federations of North America (JFNA) National Young Leadership Cabinet and served as Chairman of the Michael-Ann Russell Jewish Community Center, leading its capital campaign to build a new educational and cultural building along with completing major renovations to existing buildings. Bentata is founding and managing partner of investments for Accesso, LLC, a full-service, vertically-integrated commercial real estate investment management company.
"These two roles are key to the success and wellbeing of our entire Jewish community," said Federation President and CEO Jacob Solomon. "In this time of great uncertainty with the COVID-19 crisis, we need steady and bold leadership as a community to help us navigate the challenges ahead and to meet the extraordinary needs of the most vulnerable." Solomon added, "It is also critical to address the financial security of our Jewish community institutions so the thousands of people who rely on them will continue to be able to do so in the future. Mobilizing human and financial resources is at the heart of Federation's mission and both Ike and Ariel will serve as tremendous leaders for our community."
To learn more about the Greater Miami Jewish Federation, visit www.JewishMiami.org or call 305.576.4000.