Jun 5, 2020
Federation Reaches Out to Local Institutions to Provide Creative Support Services for Holocaust Survivors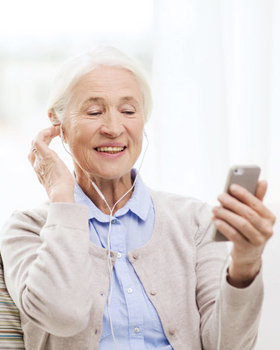 The Greater Miami Jewish Federation continues to prioritize the well-being of our community's precious Holocaust Survivors. For the second year in a row, Federation has received The Jewish Federations of North America (JFNA) Center for Advancing Holocaust Survivor Care grant for Critical Support Services for Holocaust Survivors. These grants are intended to enable Survivors to remain in their homes as long as possible by preventing or responding to crises they may face using a Person-Centered, Trauma-Informed (PCTI) approach.
At this time, Federation is seeking innovative ideas that will prevent Survivors from being moved to assisted living facilities or nursing homes while filling the gap for emergency needs. Grant recipients will receive $5,000 to $50,000 to establish their programs. For 2020 funding, priority will be given to those ideas that respond to the current social distancing requirements enacted in response to the Covid-19 crisis. By necessity, we are especially interested in creative ways for meaningful contact to be maintained with Survivors in the absence of personal or group meetings.
Our Federation is one of only nine regional Jewish organizations selected by JFNA to receive the Critical Care Grants that aim to help Survivors live independently. Of the more than 80,000 Holocaust Survivors in the US, approximately one-third lives in poverty. Many live alone and are at risk of social isolation, depression and other conditions. The grants will bring together agencies and services that offer emotional, social and physical assistance to Survivors living throughout Miami-Dade County.
Last year, local grant recipients introduced diverse programs that enhanced Survivors' quality of life including:
• Home-delivered nutritious meals, home health care and other emergency services from Jewish Community Services of South Florida (JCS)
• Intergenerational cultural activities, including attending plays, baking challahs and creating art projects at the Michael-Ann Russell Jewish Community Center for Survivors and students
• Dinner programs for Survivors from the former Soviet Union to share meals, socialize and enjoy crafts projects through Chabad Russian Center in Sunny Isles Beach
• Music sessions at synagogues, agencies and other gathering places where Survivors enjoyed playing instruments and singing songs from their past through Mind and Melody. The seniors were led by music therapists trained to work with elderly populations.
Although the Covid-19 pandemic put an abrupt halt to many programs, grant recipients stepped up with solutions to maintain contact and serve their Survivor constituents. These efforts included home deliveries of meals and personal care products, regular telephone calls and frequent Zoom and Facetime conversations.
Agencies interested in applying can click here for guidelines and applications. Grant applications must be received no later than Thursday, June 11, 2020 at 4 pm. For more information, contact Federation Community Support Coordinator Fran Katz at fkatz@gmjf.org or 786.866.8661.