Nov 22, 2020
JWorks Miami: 10 Years of Connecting Jobs and Job-Seekers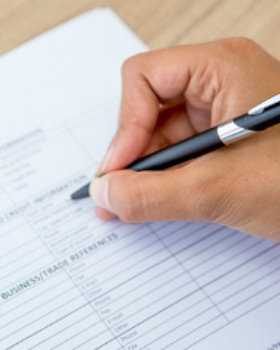 Over the past 10 years, thousands of Jewish job-seekers have received employment counseling and secured jobs thanks to JWorks Miami. The community employment program is provided through a partnership of the Greater Miami Jewish Federation and Jewish Community Services of South Florida and is offered at no cost to Miami's Jewish residents and local employers. Although planning and logistics have had to be adjusted since the onset of the pandemic, the range of services offered are greatly needed by the increasing number of Miamians who have lost their jobs as the economy has taken a turn.
"We've recently been working with a lot of clients who were furloughed during the pandemic," said Rita Morse, a JWorks Career Counselor. "We also have been counseling people who are new to Miami — many coming here from Latin America, New York and other out-of-state locations."
More than just matching qualified prospective employees with employers, JWorks' mission is to increase its clients' competitiveness in the job market and improve their prospects for employment through preparation and support. On the flip side, the program also assists employers with staffing needs by recommending pre-screened qualified job applicants.
Founded in 2010, the program began under the name ParnossahWorks (Parnossah means "income" in Hebrew), a joint effort between 13 American Jewish communities to respond to unemployment during the Great Recession. "During that time, we were receiving many calls each week from people desperately looking for employment," said Morse. "Many of them were fearful about losing their homes because they had no steady income." In ensuing years, the Miami component developed its own systems and methodologies that respond to local needs and was renamed JWorks Miami.
Today, JWorks Miami answers up to 50 calls a week from job-seekers and provides counseling in resume preparation, employability training, interview skills, networking and other traits needed to compete for available work opportunities. The program's two career counselors and a business-development counselor also help those whose unemployment compensation appeals have been rejected while seeking salaried positions.
While one-on-one meetings and workshops were previously the norm, JWorks Miami now offers virtual meetings to comply with COVID-19 social distancing guidelines, using such platforms as Zoom and Facetime. Jewish job-seekers residing in Miami-Dade County are invited to join the program by emailing jobs@jworksmiami.org or calling 305.403.6554.
Since its inception, 3,442 positions have been posted on the JWorks Miami job board. Staff continue to reach out to local employers and encourage local businesses to contact them to access qualified candidates for available employment positions by emailing employers@jworksmiami.org or calling 305.403.6554