Jun 9, 2021
Hear From Ori Gershoni: Masa Gap Year Participant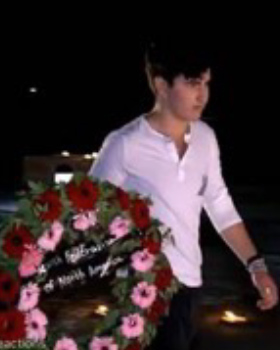 Ori Gershoni's gap year in Israel with Masa has been one to remember. A program of Federation overseas partner The Jewish Agency for Israel, Masa offers numerous options to spend a gap year in Israel and provides college credits, need-based scholarships and room and board. Gershoni, a 19-year old from Aventura, volunteered at a variety of nonprofits including Shalom Corps, where he helped identify US Jewish communities interested in participating in tikkun olam projects and Beit Ekstein, the largest organization in Israel providing person-centric services for people with intellectual, cognitive, physical and mental health conditions.
Gershoni, who will be in Israel until July, also lived through the recent rocket attacks. "The first night was really scary, but at the same time I experienced what every Israeli experiences in this country," said Gershoni. "Since there is no bomb shelter in our Tel Aviv apartment, Masa relocated our group to Haifa and then to the Kinneret and back again to Haifa until the situation eased down." One of his most memorable evenings was participating in Masa's annual Yom HaZikaron ceremony, where he escorted a bereaved family to place flowers at the memorial site in Latrun.
In the past five years, Masa has engaged 528 young Jewish adults from Miami including 105 participants who are signed up for the current program year. Since the pandemic and a renewed focus on recruitment efforts, Masa has experienced a 40 percent increase in participation in gap year programs and a 30 percent increase in career program participation.
Click here to learn more about Israel programs supported by Federation.