May 25, 2021
Keeping Jewish Communities Safe and Secure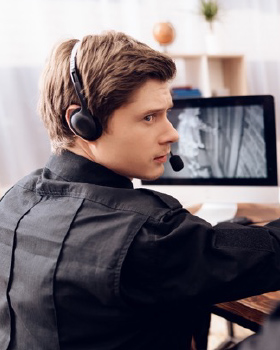 Against the backdrop of intensifying anti-Semitism, Federation is helping to protect Jewish institutions now and always.

Our Office of Community Security works closely with local and national law enforcement officers and the Secure Communities Network (SCN), an initiative funded by The Jewish Federations of North America (JFNA) that unites federations across the country in promoting security best practices, safety training and resources for improving security in synagogues and organizations. Federation's overseas partners, the American Jewish Joint Distribution Committee (JDC) and The Jewish Agency are also working to ensure the safety of the Jewish people worldwide.

In more than 70 countries, the JDC assesses the safety needs of Jewish communities and strengthens their vulnerabilities. Staff train emergency teams to respond to anti-Semitic incidents, work with communal organizations to develop safety protocols, hold drills and exercises and maintain relationships with civic security forces.

The Jewish Agency's Security Assistance Fund helps our global family thrive, even in the unfriendliest of places. Through this essential program, synagogues, community centers, schools and other Jewish organizations can apply for grants to help acquire additional safety measures such as alarms, locks, gates and reinforcements for walls, doors and windows to tighten security.